Indian Railways start rolling out free public wi-fi in select trains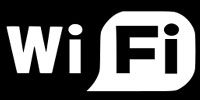 The Indian Railways has rolled out free Wi-Fi internet services today starting with New Delhi- Howrah Rajdhani express train. The announcement of wi-fi in selected train was made during rail budget last month.
Mumbai based Techno Sat Comm (India) Private Ltd is providing the technology to Indian Railways for wi-fi internet services.
The service would offer download speeds of 4 Mbps and 512 Kbps upload bandwidth. To use the service, passengers will need to punch one time password they will get via SMS after providing mobile number, PNR number and a government ID.
Fifty other trains are expected to be connected this year. The Railways may extent the service to other Rajdhani, Shatabdi and Duronto express trains, as per The Hindu Business Line.
In June 2012, Indian Railways launched a new version of TrainEnquiry , the site that features train running information in real time and also displays earlier information. The site enables users to search and find all relevant information about the trains running across the country, including train time table, live running status, and train positions and so on.
Not only internet, but Indian Railways has also tapped the power of mobiles. In February 2012, in a move to make Indian train ticketing and travel even more convenient for the passengers, the ministry of railways permitted SMS sent by the Indian Railways Catering & Tourism Corporation (IRCTC), as an instrument on par with the Electronic Reservation Slip (ERS), which basically means that passengers won't have to take printouts of the e-ticket nor need to have a smartphone to display virtual reservation messages (VRM) while travelling. An authorized SMS when displayed through laptops/palmtops/mobile phones combined with valid photo-id in original will suffice.
(Edited by Prem Udayabhanu)
Comment(s)