ShopClues.com rolls out official brand stores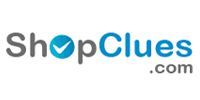 Gurgaon-based Clues Network Pvt Ltd, the startup that runs the horizontal e-commerce marketplace ShopClues.com, has launched its official brand stores with about 200 brands.
The brand stores include brands having their own online store at ShopClues.com or a dealer/distributor authorised by the brands to run the official brand store.
Last year, e-commerce firm Snapdeal has also introduced brand stores on its portal, which essentially provides easier brand specific navigation for consumers while providing the marketers a customisable interface in their communication strategy for consumers. Brands will get customisable content, flexible layout to run independent promotions and launches. A page www.SellonSnapdeal.com gives out the entire instructions to brands on how to go about it
Some of the brands having their store at ShopClues are Sony, Toshiba, Nokia,Micromax, Panasonic, HCL, Kingston, Arrow, HTC, Philips, Videocon, Morphy Richards, Swipe Telecom, etc.  The first official brand store at ShopClues was launched (the programme was running in beta version) last year (January 2012). The company claims the number has now gone up to 200.
In an interaction with Techcircle.in last month, Aggarwal had claimed that Shopclues has over 5 million visitors on a monthly basis and was doing close to 1.7 lakh transactions on a monthly basis, while the average transactions size was around Rs 600.
ShopClues, had recently raised Series B funding of $10 million (Rs 54.1 crore) from Helion Venture Partners, Nexus Partners and Netprice.com, a Japanese business group based in Tokyo. Helion led the round and as part of the investment, its managing director Sanjeev Aggarwal had joined the board of ShopClues.
Also, in September last year, ShopClues claimed to be on par with e-com biggies like Flipkart and Snapdeal just after seven months into existence.
Shopclues was founded by Aggarwal and Sanjay Sethi (vice-president, products) in July 2011. The company was initially bootstrapped with Rs 1 crore, which was personally invested by Aggarwal. ShopClues works on a zero-inventory marketplace model where sellers can display their product catalogues. Besides helping merchants reach out to a larger customer base, ShopClues also claims to increase their (merchants) business by providing a number of business management tools and marketing and decision-enabling analytics.
Comment(s)