PolicyBazaar.com raises $5M in Series B led by Inventus Capital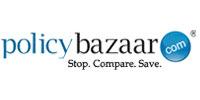 Online insurance policy aggregator eTechAces Marketing and Consulting Pvt Ltd, which runs the site PolicyBazaar, has raised $5 million (Rs 27.2 crore) in its third round of funding, led by Inventus Capital Partners. Existing investors Info Edge and Intel Capital also took part in this round. Info Edge said in a separate disclosure that it had put in Rs 2.5 crore in the current round, taking its total exposure to Rs 32.5 crore with 32 per cent stake in the firm.
According to PolicyBazaar, this is a Series B round of funding and the majority of this investment will be used for strengthening the brand, enhancing the platform and further improving customer services.
"We are very keen to work with insurers in improving their platforms from a consumer e-commerce perspective and reducing their acquisition costs. The focus is on simple, consumer-centric products, rather than the complex investment-cum-insurance products which account for a bulk of the industry," said PolicyBazaar CEO Yashish Dahiya.

PolicyBazaar offers a comparison of various insurance policies and loans based on price, quality and key benefits. It claims to have 70 lakh unique registered users who typically spend about 2-3 minutes on the site, researching financial products such as loans and insurance options. Out of them, 1.5 lakh are buyers.
The number of monthly transactions is in the range of 10,000-20,000, compared to 3,000 last year, and it goes up to 25,000 during peak seasons, Dahiya told Techcircle.in in June last year.
Interestingly, he also said at that time that the company was looking to raise Rs 100 crore ($18 million) from equity investors in a bid to scale up and develop the existing business. However, Alok Bansal, CFO of PolicyBazaar, said that since the organisation is witnessing robust business traction and growing at a great rate, they raised a comparatively smaller round.

This is the third round of institutional funding raised by the company. Last year, PolicyBazaarraised Rs 40 crore from Info Edge (Rs 10 crore) and Intel Capital (Rs 30 core) in its second round of funding. The firm had previously raised Rs 20 crore from Info Edge.
The latest funding means it has scooped up a total of Rs 87.2 crore till date.
"We are looking at profitability sometime this year but an IPO is still 2-4 years away," Bansal stated.

(Edited by Sanghamitra Mandal)
---