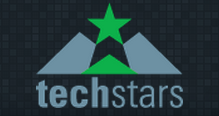 TechStars London, a startup accelerator based in London (UK), with presence in the US as well, has been approved as a 'Recognised Seed Competition in the UK'. What this means, essentially, is that if you are an Indian entrepreneur (any nationality for that matter), besides the standard investment from the accelerator you can get sufficient points to qualify for a Tier 1 (entrepreneur) Visa.
The entrepreneur will be allowed to work in the UK for up to three years, even if they are from outside the European Union. Towards the end of this period, they (entrepreneurs) can apply to extend their stay for two more years, if they want to continue living there.
Furthermore, the entrepreneurs will also have the right to apply for permission to settle in the UK if their business has created at least 10 new full-time jobs in the country. Partners and children of the teams can also apply for settlement.
According to the accelerator, the immigration policy and its impact upon the location of a startup when it is seed funded have an immense influence upon how and where the startup evolves. The fact that the accelerator can continue to support the startups beyond the 13 weeks of the accelerator programme in the UK, combined with tax incentives for both investors and entrepreneurs, will make it a lucrative proposition for entrepreneurs around the world (including India).
For those who are not familiar with the accelerator's model, upon acceptance into TechStars, startups get $18,000, in addition to a $100,000 convertible debt note by a group of prominent venture capitalists- taking the total to $118,000 (Rs 64 lakh). The startups also get perks such as free hosting and services, and a place to work. The accelerator funds technology-oriented companies, typically that are web-based or other software companies.
A growing trend?
Early this month, we had reported that Canada had started offering a new class of visa called the 'startup visa' to attract entrepreneurs from outside the country in a bid to create new jobs and spur economic growth. But before one can apply for startup visa, the entrepreneur will require the support of a Canadian angel investor group, VC fund or, in the future, a business incubator.
The Citizenship and Immigration Canada (CIC) has initially joined hands with two umbrella groups – Canada's Venture Capital and Private Equity Association and the National Angel Capital Organization to kick-start this programme. The programme will run for five years in trial mode. After visa approval, the entrepreneur's permanent residency status will be immediate.
Canada is not the only country to take this move. Australia, Ireland, United Kingdom and Chile have similar programmes. Chile has been the hottest success story in attracting startups from all over the world, including India, over the last few years. In fact, eight Indian companies were among the 105 startups selected (in November 2012) for accelerator Startup Chile.
---