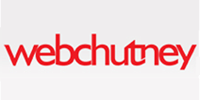 Network18 Media & Investments Ltd (Network18) said its venture capital arm, Capital18, entered into an agreement with Dentsu India Group to divest its stake in the digital agency Webchutney Studio Pvt Ltd for an undisclosed amount. Capital18 generated a return of over 300 per cent on its investment, made way back in 2007, according to a Press statement.
As per Network18's last annual report, Webchutney had two subsidiaries as of FY12 – Blue Slate Media Pvt Ltd and Juxt Consult Research and Consulting Pvt Ltd. For the year ended March 2012, the three firms together had revenues of around Rs 24.1 crore with net profit of around 6 crore.
It is now learnt that Juxt Consult stake was divested last year. Therefore, the latest deal involves Webchutney and Blue Slate.
Capital18 held around 70 per cent stake in Webchutney while Dentsu has acquired 80 per cent. The balance 10 per cent was sold by some existing individual shareholders including the founders.
Although the deal value has not been disclosed, sources told VCCircle that Capital18 received Rs 26 crore for its 70 per cent stake against Rs 8 crore it had invested in the firm. This means Dentsu has acquired 80 per cent for around Rs 30 crore and the firm is valued at around Rs 37-38 crore.
Commenting on the transaction, Raghav Bahl, managing director of Network18, said, "The divestiture of Webchutney is a reflection of our commitment to profitably monetise our investment portfolio for the benefit of our shareholders and also to facilitate the growth of these businesses to the next level."
Webchutney was founded in 1999 by Sidharth Rao and Sudesh Samaria. They co-founded the agency as a creative shop, which now offers a range of internet marketing solutions to brands and companies. It has around 200 employees across offices in Delhi, Mumbai and Bengaluru, and its key clients include Airtel, Unilever, MasterCard and Coca-Cola, among others.
"In Dentsu and Rohit Ohri (Dentsu India's chief), we have found a partner who is willing to invest in us and cultivate our passion to provide path-breaking digital creative services to our clients. We are thrilled to be working with such a strong global leadership and are ready to enter a new phase of our growth," said Rao, CEO and co-founder of Webchutney.
Prior to starting Webchutney, Rao was director at Networkplay.in, a digital ad network.
Network18 invested in Webchutney through its investment arms, Capital18 Ltd and Capital18 Fincap, in 2007. There have been talks of a possible takeover by Dentsu since last year.
Rahul Nanda, president of Mobile Initiatives, joined Webchutney in 2005 as partner and COO. The agency will continue to operate independently under the management control of its current leadership, as per a statement issued on Thursday.
Bryan, Garnier & Co. acted as the sole advisor to Capital18 and other selling shareholders. The company did not disclose the names of the selling shareholders.
Network18 has been on a monetisation drive for the past one year or two. Earlier this year, it divested its stake in its non-core local search businesses Infomedia Yellow Pages and AskMe to Getit Infoservices Pvt Ltd. In December 2012, Network18 sold its financial news services company NewsWire18 to private equity firm Samara Capital for Rs 90 crore ($16.5 million).
The company also diluted its stake in its online movie and event ticketing firm BookMyShow last year where the firm raised fresh cash.
(Edited by Sanghamitra Mandal)
---