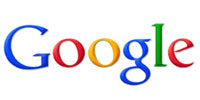 Google Inc is considering buying Israeli mobile satellite navigation start-up Waze Inc, which may lead to a bidding war with Facebook Inc, Bloomberg news reported, citing people familiar with the matter.
Waze is seeking more than $1 billion and is fielding expressions of interest from multiple parties, Bloomberg cited a source as saying.
Maps and navigation services have become a key asset for technology companies as consumers increasingly adopt smartphones and other mobile devices.
Other media have reported that Facebook Inc has held talks to buy Waze for as much as $1 billion.
Google and other parties approached Waze after the Facebook talks became public but none of the bidders are close to clinching a deal, Bloomberg said, adding that the start-up might decide to remain independent.
Apple Inc (AAPL.O), which distributes a competing map tool, is not part of the discussions, Bloomberg said.
Waze could not immediately be reached for comment. Google did not immediately respond to requests for comment.
Waze uses satellite signals from members' smartphones to generate maps and traffic data, which it then shares with other users, offering real-time traffic information.
The four-year-old company has 47 million users. It has raised $67 million in funding from firms including Kleiner Perkins Caufield & Byers, Blue Run Ventures and semiconductor company Qualcomm Inc.
Waze has 11 of its 100 employees based in the United States, with the remaining staff in Israel.
---