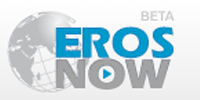 Eros Now, the online movie streaming arm of the film studio Eros International Media Pvt Ltd, has partnered with Tappp.com, the digital payment platform of Swissclear Global Pte Ltd, to offer prepaid cards which enable users to purchase Bollywood movies without using their credit/debit cards. These prepaid cards will be available at Tappp's retail outlets and one has to pay a minimum of Rs 25 to buy one. Tappp has more than one million retail points (large chains and small convenience stores) across India, the UAE, Singapore and Malaysia where these prepaid cards are available.
"The whole concept of choice is taken even further by the worldwide phenomenon of prepaid and gift cards, as it not only releases users from costly contractual obligations, but also gives them the choice to spend only on what they want to consume. We are, therefore, excited to be working with Eros Now to offer consumers the convenience and the choice via on-demand entertainment," said Sundip Argawal, founder and CEO of Swissclear Global.
"Eros Now endeavours to provide a premium service that engages a new digital generation of Bollywood fans globally and this exciting tie-up with Tappp will enable us to continue delivering on our promise to provide customers with the optimum viewing experience," said Rishika Lulla Singh, CEO of Eros Now.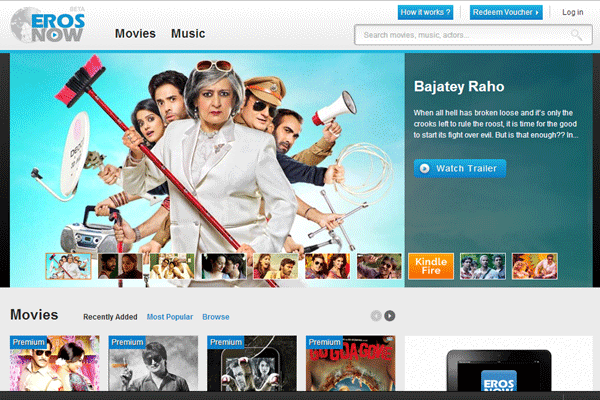 Headquartered in Singapore, Swissclear Global enables cash payment of premium content covering more than 1,000 games and on-demand entertainment products such as movies, music and TV shows, as well as airtime from over 200 mobile carriers across 50 countries. Eros Now was launched in beta version in March last year. It offers access to the company's film library of Bollywood movies, movie trailers (both new and old), music videos and audio tracks. For its music streaming part, it competes with the likes of Gaana.com, Dhingana, Saavn, Hungama.com. For the movie segment, it locks horns with the likes of Boxx TV (from the house of Times Internet), Reliance's Bigflix, market leader YouTube, etc. This new launch could get Eros Now some serious customers and make the market even more competitive.
(Edited by Sanghamitra Mandal)
---