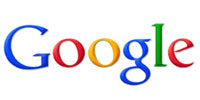 Search giant Google has followed in Apple's footsteps and is all set to launch Android Nation, an offline store that will sell Android devices across multiple brands such as Samsung, Micromax and others. The store will be located in Delhi (at Select Citywalk, a premier shopping mall in Saket) and is expected to open by the end of this year. Besides selling Android devices and accessories, the store will provide latest Android software, new apps and more.
Interestingly, India will be the second country to get an Android retail store, after Indonesia (Google launched a store in that country in 2012). The development was first reported by The Economic Times.
Google has partnered with BK Modi's Spice Global for setting up these stores. Dilip Modi, CEO of Spice Communications (and also BK Modi's son) will head Android Nation in India. Apart from India, Spice Global will also set up Android Nation stores in the Middle East, Malaysia, Thailand, Indonesia and Africa. As of now, Spice Global owns and operates around 900 Spice Hotspot (retail stores which sells mobile devices) in India.
In the recent past, Google has been focusing on Indian consumers in a big way. Earlier this week, Google India introduced a new ad format called 'product listing ads' to enhance users' shopping experience and highlight merchants' offerings in a more effective manner.
Apple, one of Google's biggest competitors in the mobile operating system space, already has an offline presence in the country. It had launched its first offline retail store (named iStore) in partnership with Reliance Retail back in 2007 and the company already has 19 iStores across the country.
(Edited by Sanghamitra Mandal)
---