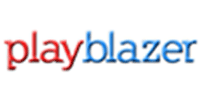 Mumbai and San Francisco-based startup Playblazer Inc, which offers a cloud-based SaaS platform for social and multi-player game developers and studios, has secured an undisclosed amount in angel funding from Samir Bangara, Playblazer founder Nikhil Soman told Techcircle.in. Bangara is the former COO of Indiagames and also had a short stint as co-chief of Walt Disney's digital business in India.
"The fund we raised from Bangara helped us set up our San Francisco Office," said Soman.
The company was started in December last year by Soman, who also founded voice applications firm Dialify Technologies.
Playblazer offers a configurable application programming interface (API). The platform ensures instant access to a set of pre-built data models, components and workflows, and also enables development of a game server for social and multiplayer games. Further, it can be used for games targeting any platform – iOS, Android or others.
The startup also provides real-time provisioning of the server, including database storage, retrieval and updates to game data stored by the game client application. It runs on Amazon's AWS cloud platform and also offers essential server-side capabilities like player profile, social graphs, social publishing, etc. The company follows a subscription model, linked to daily active users (DAUs). Additionally, it provides development support to client studios.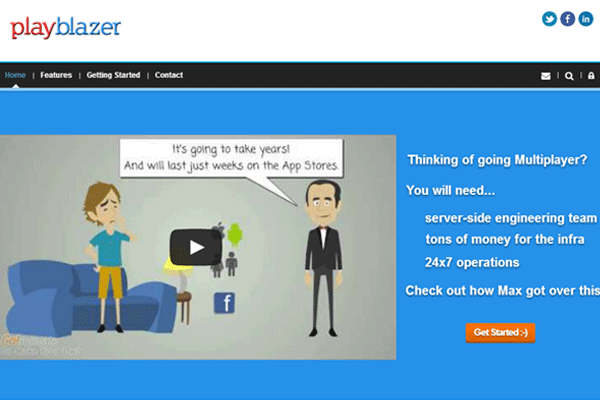 The firm has already roped in a few mid-sized game studios in India, the US, Russia, the Philippines and Canada. Soman, however, did not disclose the details. Playblazer is one of the startups selected for the recently concluded Yetizen Accelerator Program (based in the US), which exclusively focuses on game studios and games development platforms.
Game studios and independent game developers cannot afford to build extensive server engineering teams, but cannot survive if their games don't feature social and multiplayer gameplay, said Soman. "Playblazer enables even an independent game developer to configure a complete game server with support for complex game logic in a matter of minutes," he added.
His previous venture Dialify is still active and its audio games were exclusively licensed to Indiagames (now part of Walt Disney) in 2011. "Dialify is being run as a separate business unit and includes the same team that developed the voice applications platform. It will continue to build products, based on the demand from carriers and publishers," said Soman.
Bangara is an accredited US investor, who typically invests $10,000-50,000 in 3-5 startups a year. His other investments include Tushky.com, Red Brick Lane and Pokkt.
Bangara, who quit Walt Disney Company India weeks after it consolidated all its digital media properties across platforms and content categories under a new entity called Disney UTV Digital, joined AR Rahman's and Shekhar Kapur's media startup Qyuki.com last month as its MD and CEO. In the past, he had also worked in the investment banking unit at Ernst & Young.
(Edited by Sanghamitra Mandal)
---