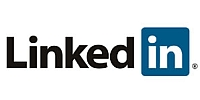 Professional networking site LinkedIn has added two new features to its homepage—'Who's Viewed Your Updates' and 'You Recently Visited'. Both features can be found on the right side of the homepage and are intended to provide users with more personalised insights on their activities and engagement across the site. Here is a look at what's on offer.
Who's Viewed Your Updates: The feature provides users with one simplified snapshot of what they shared over the past two weeks—who saw it and how it was received (liked, shared). In addition to the engagement from the user's 1st degree connections, the feature shows them how many members in their 2nd and 3rd degree networks engaged with what they shared.
You Recently Visited: This one includes highlights of recent profiles users have viewed, searches they have done and group discussions they have viewed/participated in. This makes it easier for users to re-engage in conversations or follow up with members they plan to connect with.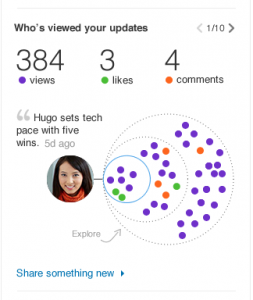 Other recent homepage updates from the company include new streamlined navigation—to make it easier for users to locate features and content; add rich media to your updates- enables users to share pictures, videos and documents to their professional updates; and call out your connections—allows users to directly mention 1st degree connections in their updates (from the homepage) to start conversations and engage with connections.
The company had first redesigned its homepage with a new look and feel in July last year, post which it redesigned its company pages as well as added a notification flag and an envelope icon to the homepage. It then completely revamped one of its core products, the profiles, to enable LinkedIn users to accomplish three things—tell their professional story more effectively, discover people and opportunities and engage with their network.
Earlier this year, LinkedIn India crossed the 20-million-member mark, making India the largest member base for the company in the Asia-Pacific (APAC) region, and second-largest member base in the world, after the US.
(Edited by Joby Puthuparampil Johnson)
---