Japanese IM app Line comes to India; how does it stack up against existing players?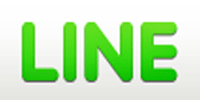 Line Corporation, a Japan-based company that runs Line, a free calling & instant messaging (IM) app, has announced the launch of its application in India. The app claims to have a user base of 180 million across 230 countries.
The app is available on multiple operating systems including iOS, Android, Nokia Asha, Windows phone, BlackBerry, Windows PC and Mac. Line offers free calling and messaging, as well as sticker chat, which is gaining popularity in India as well. Stickers, basically a refined form of emoticons, are being pegged as an offering by many of the current-day apps. Line claims to offer a huge range of stickers and users can also buy those, thus ensuring a strong revenue channel for the app. Another key offering is the in-app gaming where users can also compete with others' contacts.
IM apps are rapidly becoming one of most popular features in India, thanks to the burgeoning number of smartphones & data users and the declining popularity of text messages. Line will compete with quite a few players in this space, including the big daddy WhatsApp, Chinese messaging app WeChat and Bharti SoftBank's Hike and Viber, among others.
In the existing ecosystem, one is bound to face pretty stiff competition. Recently, BSB's Hike has announced it is close to hitting 1 billion messages a month. Hike's unique offering and differentiation lie in the feature called Hike-to-SMS wherein people can send messages to contacts who are not on Hike or those who are using feature phones. The company shared that the Hike-to-SMS feature accounts for 27 per cent of the total activity.
On the other hand, Chinese app WeChat, with 300 million global users (of which just 40 million come from outside China), has been upping its game with marketing campaigns.
Finally, there is the market leader WhatsApp, which has a huge lead in terms of user numbers, largely due to its first move into the market. Last we checked, it had around 100-500 million downloads on Android alone. Although the basic offerings including free messaging in real time, group chat, voice/video messages and picture sharing, are same in all these apps, WeChat, Hike, Viber and others have some USPs or other for gaining traction.
So what does Line bring to the table? There is the in-app gaming, which has been on the agenda of WeChat and Hike for some time now. Moreover, it is available on the PC, which means even if you don't have a smartphone or don't access the internet via your phone, you can still use the app. And finally, with so many new apps around and making noise, the market has really opened up. Users now know that they have more options than just WhatsApp. So it's probably the right time to enter a new market.
However, it is more about getting users stick to the service than getting millions of downloads. After all, so many users download multiple apps and then end up using the one mostly used by their friends and contacts. Therefore, at a broader level, these apps need to find a way to bring in new users, as well as their set of friends – a kind of mass level loyalty shift that is not likely to happen too fast.
(Edited by Sanghamitra Mandal)
Comment(s)