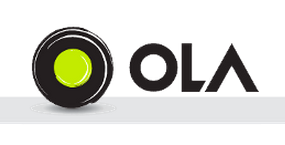 Mumbai-based ANI Technologies Pvt Ltd, which runs an online marketplace for cabs and car rental services under the brand Olacabs, is close to raising $10 million in Series B funding. The startup has already received three term sheets from investors and the deal should close in three-four weeks, sources close to the development informed Techcircle.in. A formal announcement for the same should follow soon. The company will use the funds raised to expand its services to more cities in the country. As of now, it offers cab booking facilities in Mumbai, Bangalore, Delhi-NCR and Pune.
We contacted the company for more information on the same, but Bhavish Aggarwal, co-founder and CEO, declined to comment.
The company had earlier (April 2012) secured over $5 million in Series A funding from Tiger Global. Prior to that, it had raised an undisclosed amount in angel funding from Anupam Mittal and Rehan Yar Khan, along with a few unnamed investors.
Olacabs was founded in January 2011 by IIT Bombay alumni Aggarwal and Ankit Bhati. Prior to Olacabs, Aggarwal was working as assistant researcher at Microsoft Research, India, while Bhati was working as system administrator at Wilcom. The services provided by Olacabs include point-to-point services within the city, hour-based rental services and bookings for outstation travel.
The company was doing 15,000 bookings a month in June 2012. This number has risen significantly and while Aggarwal didn't share an exact number, he mentioned that the company is now taking over 10,000 customer calls daily. The bookings have been growing at the rate of 40 per cent month on month for a few months now. The average ticket size of transactions is Rs 400, of which Olacabs receives around 15 per cent, depending on the car type, number of cars, etc.
In comparison, as of March 2013, TaxiForSure.com was claiming to be doing around 27,000 bookings per month in Bangalore alone, while Savaari Car Rentals claims to have completed 70,000 transactions in a year.
How is it faring?
The company had launched its mobile apps for the Android and iOS platforms in July last year. The app usage has been growing over 100 per cent quarter on quarter (it saw upward of 2 million visits across the platforms in the past year) and today, over 30 per cent of the total bookings for the company happen through the app, according to Aggarwal. When we checked, the Android app saw 10,000 to 50,000 downloads over the last 30 days. In contrast, the Web-booking platform has had over 5 million visitors last year (around 4.1 lakh visitors on a monthly basis).
As of June 30, 2012, the company had close to 1,000 cars in a number of categories, including compact (Tata Indica), sedan (Swift Dzire, Etios, etc.), SUV (Innova), luxury sedan (Honda City, Altis, etc.) and also a number of Audis, BMWs and Limousines. This number has now increased to over 4,000 and the company is currently working with over 1,500 operators. Note that the company does not own these cars; it simply aggregates and brands them to offer on the platform.
While the company's primary focus was on retail bookings, it was also doing corporate bookings, though not a large chunk. It has now signed up corporate clients such as Bosch, GMR, GE, Samsung and GMR. It has also partnered with major OTAs such as MakemyTrip, Cleartrip, Ibibo and Via. The percentage split between local and out-station hires remains at 80:20. The team has grown from 120 to over 400.
The company was targeting profitability by the end of 2012, but that didn't happen. While the cities where it launched services initially are close to profitability, its primary focus as of now is in aggressive growth. In January this year, the startup also launched a cab tracker SMS service on ZipDial platform to enable customers to track the cab's distance from their location and expected time to reach the location.
Other investments in the segment
The online car rental services space has been one of the hottest segments in the consumer Internet space, with a whole bunch of startups raising funding in 2012.
June 2013: Last month, Bangalore-based Serendipity Infolabs Pvt Ltd, the company that owns and operates the online taxi booking site TaxiForSure.com, raised its first round of institutional funding from existing seed investors Accel Partners, Helion Venture Partners and Blume Ventures.
December 2012: Sharedcab.com, a provider of shared taxi services, raised under Rs 5 crore from Anupam Mittal, Sasha Mirchandani (Kae Capital), Blume Ventures, Rajesh Sawhney and a few unmanned investors.
July 2012: Online (and on phone) cab booking service BookMyCab, run by the startup LiveMinds Solutions Pvt Ltd, raised an undisclosed amount in its first round of fundraising from early stage investor Your Nest Angel Fund and Mumbai Angels.
April 2012: Bangalore-based Savaari Car Rentals Pvt Ltd raised a Series A funding of Rs 5 crore from Inventus Capital Partners.
April 2012: Taxiguide, an online car rental booking service, had raised Rs 25 lakh in angel funding from Anand RP, investment director at Squadron Capital. Anand made this investment in his personal capacity.
April 2012: Bangalore-based startup YourCabs Auto Services Pvt. Ltd, which runs YourCabs.com, an online cab booking service, received an undisclosed amount in angel funding from Sprism Investment Pvt Ltd and an unnamed angel investor.
(Edited by Joby Puthuparampil Johnson)
---