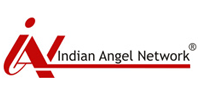 Indian Angel Network (IAN), a national network of angel investors investing in startups and early-stage ventures, has formed a sub-group called IAN Impact, which will focus on social enterprises addressing the problems of people living at the bottom of the pyramid.
IAN Impact will put in up to Rs 2 crore ($333,000) in six early-stage companies per year, its member Nagaraja Prakasam told Techcircle.in.
"This is a sub-group of around 50 IAN members. We have already invested in Delhi-based Gram Vaani and are now looking to invest in a total of six firms in the next 12 months. The pipeline is pretty strong and we have given term sheet to one more company. However, we can't disclose the name yet," said Prakasam.
The investment in Gram Vaani happened earlier this week. The Delhi-based social tech company provides a social platform that features voice and video-based local media offerings. The company received a total of $500,000 in its first equity investment round from the IAN and a few other investors.
IAN Impact does not have a separate fund and is sector agnostic. "We will focus on startups operating in areas like energy and cleantech, water, healthcare, IT, education, etc. When we identify a startup, all our members will directly invest into that company. We are also looking for impact ventures which focus on low-income families in India," added Prakasam.
IAN Impact is led by a core group of active angel investors including Saurabh Srivastava, Alok Mittal, Srikant Sastri, Ravi Krishnappa, Nagaraja Prakasam and Sadeesh Raghavan, among others. "It looks to help cause-based entrepreneurs, so that they can build sustainable and scalable ventures. I do hope we can invest in half a dozen companies in the next 12 months," said Alok Mittal, managing director at Canaan Partners, an early-stage VC fund.
Other impact investors in India include Lok Capital, Omidyar Network, Aavishkaar and Acumen Fund. But most of those focus on later-stage social ventures while IAN Impact targets early-stage startups.
Last week, IAN announced the opening of an office in Kolkata with an aim to focus on and invest in companies in eastern and north-east India.
(Edited by Sanghamitra Mandal)
---