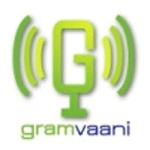 Delhi-based social tech company Gram Vaani Community Media Pvt Ltd, whose social platform features voice and video-based local media offerings, has raised $500,000 in its first equity investment round from a group of investors.
The fundraising was first reported by Iamwire. It also said that the funds were raised from Indian Angel Network and a few other investors.
Techcircle.in tried to get in touch with the company for more details, but did not get any response till the time of posting this article.
However, the company's website states: We are raising an equity investment of $0.5M to grow the Mobile Vaani network and are looking for talented people to join our team for technology development.
Gram Vaani was set up in 2009 by Aaditeshwar Seth (CEO) and Mayank Shivam. Prior to this venture, Seth was teaching Computer Science at IIT Delhi while Shivam, an alumnus of IIT Kanpur and IIM Lucknow, had worked at McKinsey and Co. in India and internationally for five years. The company currently has a team of 10 people, as mentioned on its site.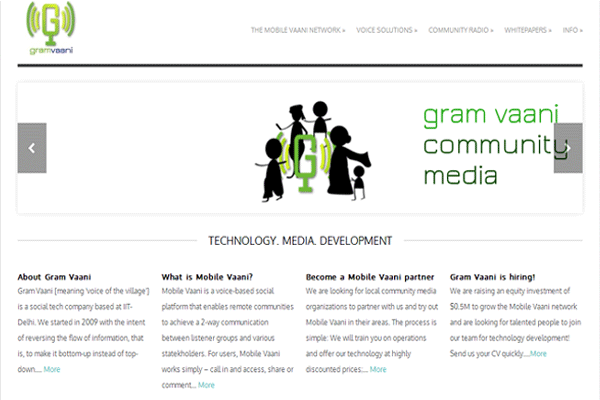 Gram Vaani's flagship offering is Mobile Vaani, an interactive voice response system that enables people to call a number and leave a message or listen to messages left by others – thus connecting remote communities with various stakeholders. In 2011, it launched a news-over-phone citizen journalism service, which was deployed to Jharkhand and Andhra Pradesh in India, and in Afghanistan and Pakistan globally. At present, the service handles a total of around 7,000 calls per day, according to the firm's official social media page. The company claims to enable 2 million people to create their own local media in over 15 Indian states, as well as in countries such as Afghanistan, Pakistan, Namibia and South Africa.
It also offers GRINS (Gramin Radio Inter-Networking System), an integrated software solution for running a community radio station that allows programme scheduling and play-out, telephony and SMS integration, internet streaming, content management and statistical analysis of play-out history. The solution helps community radio stations manage complex station management tasks and claims to cater to 2.5 million listeners in more than six countries.
Of late, the social tech space has seen investor interest and Milaap Social Ventures, a Singapore and Bangalore-based online microlending platform, recently raised $1.1 million (around Rs 6.6 crore) from Singapore-based Jungle Ventures and others.
(Edited by Sanghamitra Mandal)
---