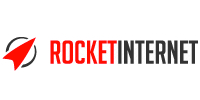 Berlin-headquartered e-commerce incubator-cum-investor Rocket Internet announced raising $500 million from two of its existing investors (who also invested in many of Rocket's portfolio companies) – Investment AB Kinnevik and Access Industries. In a Press statement, the e-com-focused incubator said that the amount had been raised since May 2012.
Rocket Internet will use this funding to further expand its worldwide network of internet startups. As of now, it has 75 ventures in more than 50 countries worldwide.
"We will use the new capital to further strengthen our global presence while continuing to build successful companies, together with great entrepreneurs," said Oliver Samwer, co-founder of Rocket Internet.
Rocket Internet was founded in 2007 by Alexander, Marc and Oliver Samwer. Investment AB Kinnevik and Access Industries became Rocket's investors and partners in 2008 and 2012, respectively. The Germany-based firm operates 25 international offices across five continents.
Rocket Internet's main model is to replicate successful global internet businesses all over the world and aggressively build them with the help of rigorous marketing. With this fund, it is targeting emerging markets like Europe, Russia, Latin America, Africa, the Middle East, India, South-east Asia and Australia. Earlier this year, its global ventures like Zalora, Lazada, FoodPanda and The Iconic raised huge rounds of funding (read more on that here).
Rocket Internet in India
In India, Rocket Internet has a string of online ventures including FabFurnish, Foodpanda, OfficeYes, Printvenue, Wimdu and their biggest bet, Jabong.com, an e-tailer specialising in fashion and lifestyle. Earlier this year, one of their Indian ventures called 21diamonds, an online jewellery and fashion accessories site, was shut down stealthily. Prior to that, Heavenandhome, one of their initial ventures, was merged with FabFurnish.
Till date, Jabong.com is Rocket's most serious bet in India. A little over a year old, Jabong has entered the top players' club in the Indian e-commerce sector pretty fast, owing to its aggressive marketing and focus on customer care.
(Edited by Sanghamitra Mandal)
---