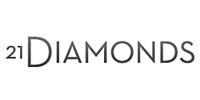 Rocket Internet seems to have quietly pulled the plug on 21Diamonds.in, an online jewellery and fashion accessories retailer in India. While the site is still live, one cannot make any purchase. This is similar to how a few other e-commerce ventures in India have shut shop.
21Diamonds is one of among a handful of cross geography e-com ventures of Rocket Internet with country-focused URLs. Other such ventures include online food ordering site Foodpanda and coupon site Cuponation.
May 31 was the last day of operations for 21diamonds.in and the store is no longer taking new orders, according to Iamwire, which first reported the development.
We have contacted the company for an official confirmation on the same and will update this story once we have more details. Meanwhile, we tried to make a purchase from the site. While the entire catalogue is available for viewing, once you select a particular product and try placing it in the shopping cart, you get redirected to the homepage of the site and nothing is added to the cart.
For those who are wondering why the sudden shutdown, let's tell you the company was actually planning it for a while. The 21Diamonds Facebook page was last updated on May 6 while its Twitter page was updated on May 2. We tried the customer care number as well and although it is working, no one answered.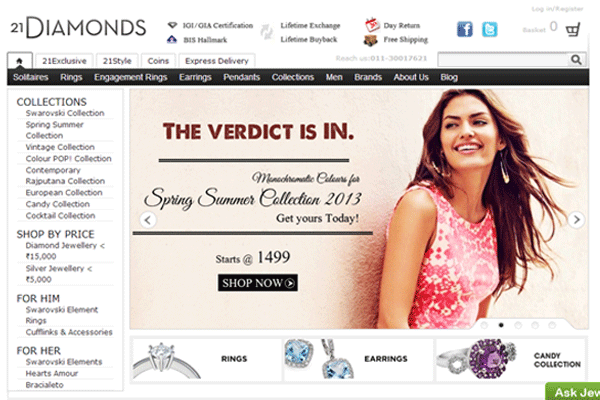 Legally, 21Diamonds.in is managed and maintained in India by Gurgaon-based Axel Retail Pvt Ltd, a venture founded last year and led by Richa Bansal. The international brand had its operations in 17 countries apart from India, but it was rolled back in four other countries as well, namely, the US, Poland, Russia and Australia. While these countries are mentioned in the list of countries on the site, if you click on them, you are redirected to the global landing page.
While 21Diamonds has exited the country, other players seem to have got something working for them. Last month, Voylla.com, a jewellery and accessory e-tailer owned by Bangalore-based Voylla Retail Pvt Ltd, raised Rs 2.5 crore in funding from Pune-based Snow Leopard Technology Ventures, a venture fund that provides seed capital to internet and technology businesses in India. Prior to that, Chennai-based Caratlane Trading Pvt Ltd, which runs the online diamond and jewellery portal Caratlane, raised $15 million in its Series C round of funding.
Keep track of this space for more dope on the story.
(Edited by Sanghamitra Mandal)
---