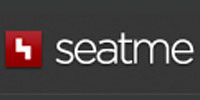 Yelp Inc., the US-based company that owns and operates the business directory and review site Yelp.com, is in the process of acquiring the restaurant management system startup SeatMe for $12.7 million in a cash-and-stock deal. Launched in March 2011, SeatMe's web app enables restaurant owners to add online reservation systems to their own sites or Facebook pages. Once that is in place, restaurants can facilitate online reservations, manage the restaurant floors and track their walk-in guests.
While this particular development does not have much significance in the Indian context, it does make one wonder whether it may trigger similar deals in the country. Quite a few startups in India are operating in the online restaurant reservation space. And all of them stand a chance to get acquired by Just Dial Ltd, which runs the local-specific online business directory Justdial.com.
The company is already looking to add a new revenue stream and is in the process of striking an arrangement with a large restaurant chain that will enable consumers to use Just Dial's mobile/web platform to place orders for home delivery of food. Just Dial will manage the call centre for the restaurant chain. Once that is done, what is stopping the company from going a step further and simply acquiring one of the startups in the online restaurant reservation space to expand its offerings? The company definitely has the wallet to make an acquisition; the only thing required is the intent.
So let us have a look at some of the contenders that could be considered for an acquisition if/when Just Dial decides on the same.
Delhi-based TableGrabber, which offers online restaurant reservation and status updates in real time via its website TableGrabber.com, is a key player in this space. While diners can search for restaurants, make instant reservations and opt for exclusive deals and discounts, hotels and restaurants can manage their reservations and guest lists with the help of the company's electronic reservation diary (ERD).
The ERD records all bookings made by diners and checks for table availability at restaurants in real time. The startup also provides backend software for restaurants to digitise their reservation process, which allows them to confirm reservations in real time. Additionally, it provides a customer relationship management (CRM) system to its clients for tracking guest history and preferences. The firm claims to have a customer base of 400-plus hotels across Delhi, Mumbai and Bangalore who have opted for the online reservation service.
The company recently announced its foray into the South American markets by opening an office in Rio de Janeiro in Brazil. It will also open an office in Santiago (Chile) soon.
One-year-old Dineout is run by Delhi-based Dineout Services Pvt Ltd. In an interview with Techcircle.in in January this year, its co-founder Sahil Jain claimed that the company was catering to around 260-odd restaurants in Delhi at that time and looking to reach 350-plus in a few months. He also said that the firm was clocking more than 10,000 bookings a month and was looking to expand the business to Mumbai, Bangalore, Chennai, Chandigarh and Pune. Last year, it raised around Rs 60 lakh (then $115,000) from the founders of Travel Boutique Online, an online B2B travel agency.
PoshVine.com, operated by Bangalore-based Viverati Interactive Pvt Ltd, is another player in the online restaurant reservation space. It is a community marketplace to discover, book and offer unique experiences, including culinary master classes, food safaris, heritage walks, workshops, behind-the-scene tours, scenic hikes & treks and more. With PoshVine, users can book tables online, get price advantages or opt for chef exclusives. Currently, the site covers cities such as Bangalore, Hyderabad, Chennai and Kochi, among others. Last June, the firm raised Rs 25 lakh from seed investor MyFirstCheque.
Tablewalla.com, a restaurant reservation site run by Delhi-based Jasmine Restaurants Solutions Pvt Ltd, offers table bookings for restaurants in Delhi and Mumbai. The startup was founded in early 2012 by Nisha Khanna, an alumnus of Wharton School, University of Pennsylvania (B.Sc. in Economics), and London School of Economics and Political Science (B.Sc. in International Relations). Users can search for restaurants by name or area (Bandra, Janpath, etc.) and cuisine (bistro, Japanese, Thai, Indian, etc.).
At a time, bookings for up to 20 people can be done from the site. Bookings are done in real time and users will have to first sign up for completing the bookings. The information provided on the restaurants includes photos and addresses, but menus will be added later.
(Edited by Sanghamitra Mandal)
---