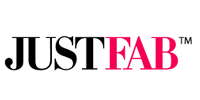 Los Angeles-based Just Fabulous Inc. which owns and operates shoes and apparel ecommerce platform JustFab.com, has filed a lawsuit against New York-based Fab Inc. which runs lifestyle products e-tailer Fab.com, over trademark infringement.
Just Fab wants Fab.com to be restricted from selling any sort of clothing or accessories "under or in connection with any trade name, trademark, service mark, internet domain name or other designation of origin that is comprised in whole or in part, of the Just Fab or JustFab.com marks or names, or any terms, designs or styles confusingly similar thereto."
The suit was filed in the US Central District of California. Just Fab accuses Fab.com of a adopting a 'confusingly similar name'. However, the firm is not asking for the Fab.com domain name.
The development was first reported by DomainNameWire.
"Just Fab is informed and believes, and on that basis avers, that in adopting the FAB mark for its website, Fab.com intended to appropriate and trade off Just Fab's goodwill, and the reputation and selling power of its Just Fab marks, including by capturing initial consumer attention and the resulting marketplace confusion," Just Fab said in the law suit.
Fab.com was founded by Jason Goldberg and Bradford Shellhammer, along with the husband-wife duo of Nishith and Deepa Shah. Late last year, Times Internet Ltd, the digital arm of The Times of India Group, disclosed it had made a 'seven-figure' investment in Fab.com. Although the deal amount was not specified, it means Times Internet invested anywhere between $1 million and $10 million. At that time, Fab was valued at over $600 million. The deal was fostered by Times Internet CEO Satyan Gajwani.
Last year, Fab acquired Pune-based technology startup True Sparrow Systems Pvt Ltd for an undisclosed amount. True Sparrow was the technology backend of Fab.com since its inception and was co-founded by Nishith and Deepa in 2007.
In June this year, Fab.com raised $150 million as part of a larger Series D round from several investors, including China's Tencent Holdings. Last year, it sold one product every five seconds, of which 50 per cent was home products, 10 per cent covered art, 10 per cent jewellery and 20 per cent fashion and fashion accessories.
Besides selling designer products online, Fab.com happens to be a platform for independent designers where people can browse through a wide range of products across various categories and share those across social media platforms.
JustFab.com on the other hand is a personalised online store that gives you access to celebrity stylists and their hottest picks. The firm claims it has front-row access to all things fashion, including an expert team of Hollywood stylists and industry insiders.
(Edited by Joby Puthuparampil Johnson)
---