Zomato's next stop is Brazil; UAE will be the next market to break even, says founder

Gurgaon-based Zomato Media Pvt Ltd, which runs the popular restaurant and event listing site Zomato.com, is high on global expansion. After entering New Zealand and adding five global locations to its restaurant listing late last month, it will soon make foray into Brazil, shared founder and CEO Deepinder Goyal.
Goyal tweeted a Zomato logo in green and yellow (instead of the usual red and white) with the text 'guess what's coming' earlier today, which got us thinking and we came to know about its latest expansion plan.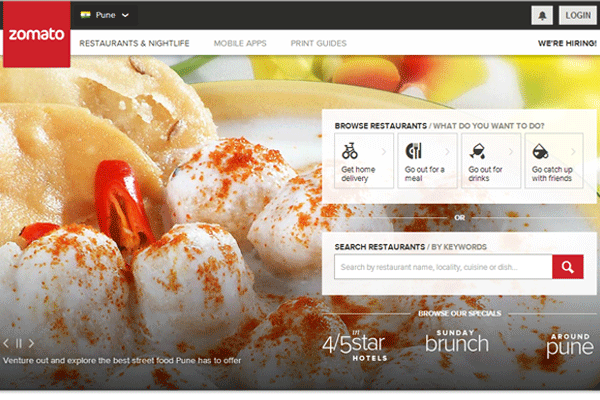 Founded by IIT Delhi alumni and ex-Bain employees Goyal (CEO) and Pankaj Chaddah in July 2008, Zomato initially started operations in Delhi-NCR. The site currently features sections for around 26 cities across 8 countries – India, the UAE, Qatar, Sri Lanka, the UK (Manchester, London and Birmingham), the Philippines, South Africa and New Zealand (Auckland and Wellington).
Zomato is backed by Info Edge (India) Ltd, which runs various businesses including the recruitment site Naukri.com and other classifieds such as matrimonial site Jeevansathi.com and real estate portal 99acres.com. Info Edge's quarterly results for the period ending June 30, 2013, revealed that Zomato reached break-even in the Indian market.
Talking to Techcircle.in, Goyal said that the next market closest to break-even is the UAE. "The UAE market reached break-even a couple of times, but then we invested more in it. The Indian market is now stable and the UAE should get there pretty soon," he added.

Asked if the company is now looking at alternative revenue streams or focusing on new features on the site, Goyal said they are content with the primary revenue channel, which is advertisement. "We are not looking at any other revenue channel. For now, our focus is geographical expansion and adding more cities to our portal," he said.
Earlier this year, Info Edge put in Rs 55 crore ($10.07 million) more in Zomato Media. That infusion of funds took Info Edge's total investment into Zomato to Rs 86.06 crore and its holding has risen to 57.9 per cent (from 48.5 per cent), making it the majority shareholder in the company now. Prior to the latest round, Zomato had raised Rs 31 crore in three rounds of external funding from Info Edge "the first round in August 2010, the second in September 2011 and the third in September 2012.
(Edited by Sanghamitra Mandal)

---