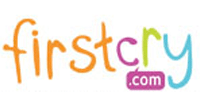 BrainBees Solutions Pvt Ltd, the startup that runs FirstCry.com (which offers baby and kids' products) and GoodLife.com (which focuses on home, health and personal care items), has quietly started subscription services for both its sites. To start with, the company is offering subscriptions on categories like diapers for FirstCry, and health & fitness and beauty & personal care for GoodLife.
Founded by Supam Maheshwari in 2010, the company has raised two rounds of VC funding worth $18 million from SAIF Partners and IDG Ventures. Maheshwari, who previously founded education startup Brainvisa Technologies and later sold it to Indecomm Global services, says his firm will break even by the end of 2013. Apart from the sites, the company has an offline footprint in 21 cities, with 26 stores across 11 states and it is targeting $250 million in gross merchandising value (GMV) by 2015.
What is the 'subscribe and save' programme?
On purchasing a 'subscribe and save' offer, users get a subscription code with a minimum guaranteed discount that can be used to buy products from their favourite brands on the sites. For example, if you avail a 'subscribe and save' offer for the brand VLCC valued at Rs 5,000 @ 18 per cent discount, you will have to pay Rs 5,000 upfront, post which you can shop for VLCC products for the same value and get an assured 18 per cent discount on them.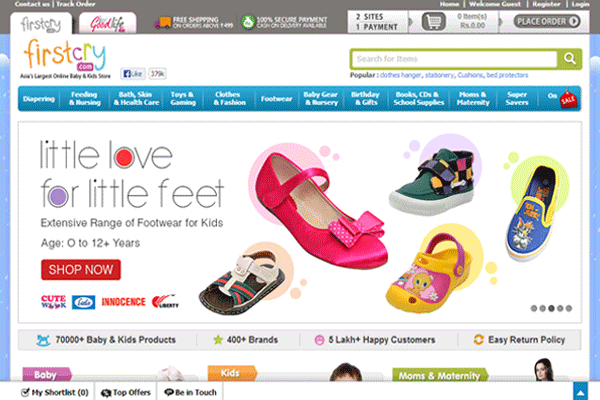 While users will get the minimum discount guaranteed to them on using the subscribe and save digital code (only for the products included under their offer), in case the on-site discount for any of these products is higher than subscribe and save guaranteed discount, the higher on-site discount will be applicable even if users purchase via the digital code.
A maximum of Rs 1,000 worth of balance can be used in one purchase and a minimum gap of 15 days needs to be maintained between two consecutive purchases using the code. Users can also track their balance/usage of the code by logging in to their 'My Account' section. In addition, every subscribe and save offer has a validity period attached to it, which is calculated based on the purchase date of the code.
While FirstCry has not opted for the conventional subscription model, there are a number of other players in the country that do offer the same. Here is a quick look at how they are faring as of now.
Vellvette.com: Mumbai-based Vellvette Lifestyle Pvt Ltd was founded by IIM Ahmedabad alumni Vineeta Singh and Kaushik Mukherjee in June 2013. For a subscription charge of Rs 333 a month, the company ships a curated Vellvette box (that includes three samples of beauty products of high-end brands) of products to the subscribers on a monthly basis. If the subscribers opt for longer subscriptions (half-yearly, yearly), this price is reduced even further.
The products cover various beauty elements like hair care, makeup, skincare, bath and body and fragrance. As of now, the site has products from brands that include Shiseido, Clarins, The Body Shop, Chanel, Bvlgari, H2O, Victoria's Secret, Neutrogena, LUSH, Lancome, Clinique and Yves St. Laurent, etc. Once a user likes a certain product, he/she can then purchase them from the site. The site also doubles up as an e-commerce site. The company had raised $500,000 in funding from early-stage investor India Quotient, as well as from Mumbai-based angel investors, Nitin Agarwal and Siddharth Ladsariya in February 2013.
Tee20.com: The Chennai-based startup was founded in September 2012 by Hari Gopinath and an unnamed founder (he is still working with the company where he joined before launching the startup). The startup also follows the subscription commerce model where people can visit the site and order up to four T-shirts from the catalogue, which are then delivered to them every Thursday, so that they can wear a new t-shirt to office the next day (Friday). To start with, the company has targeted office goers with its product since it believes that they have trouble finding the right mix every Friday when they can wear casual clothing in most offices.
Also, in contrast to many curated subscription boxes, subscribers of Tee20.com can choose their own colour and design from a preselected range, instead of getting a surprise every week (which is usually the norm with subscription commerce). As of now, the company is still running in the stealth mode so you will have to wait till end of August 2013 (when the site is officially launched) to get your hands on the T-shirts. The company was supposed to come out of stealth mode last December but that got delayed. We are still a little doubtful of the model, but its success will depend on the quality of the T-shirts offered by the company and the price at which it will be offered.
(Edited by Joby Puthuparampil Johnson)
---