Saavn (South Asian Audio Video Network), a US-based Indian digital music service, is planning to add music videos and movies to its portfolio soon, as reported by . According to the report, the online music streaming site is looking to offer video songs by mid-2014 and full movies will follow in the next two years.
Vinodh Bhat, co-founder and CEO of Saavn, also said the company would be looking to digitise all movies made since the 1930s and would make those available by 2015-16.
If everything works out as planned, Saavn will be the second player in this segment to offer videos on its platform. The first one to offer both music and videos is the app from Hungama.com, which was launched earlier this year. Other key players in the market include Times Internet's Gaana.com and social music streaming site Dhingana.com.
Saavn was the first player to launch premium subscription service on Android and will probably integrate the video service with its subscription model, similar to Hungama. In the Hungama app, users can check out a 30 second video trailer for free but for the full video, they have to upgrade to the paid version.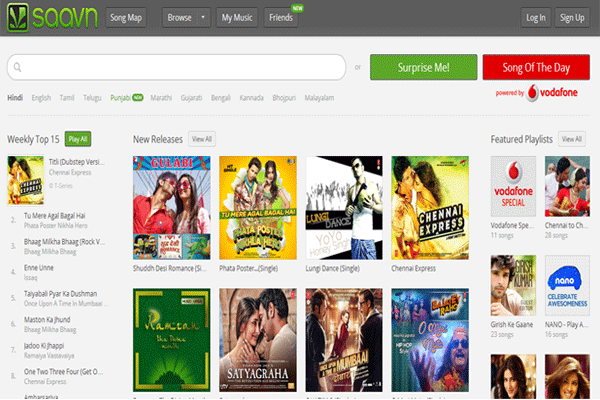 Although videos will be a great addition, in a country like India, with low data bandwidth and lower internet penetration, how it will actually fare is something we will have to wait and watch. The plus side is that the internet speed may actually improve within the timeframe mentioned by Saavn (a number of telcos are already planning to launch 4G next year). Also, in the paid version of Saavn where consumers can cache the content for offline listening, this new offering may work out well.
Of late, Saavn has hit the headlines for various tie-ups and expansions. Recently, it has inked an exclusive partnership with London-headquartered Shazam Entertainment Ltd, a global media engagement company offering music/media apps and enabling users to discover, explore, buy and share music, TV shows and more. Plus, there have been tie-ups with Google, Facebook, Tata DoCoMo and handset makers like Karbonn and HTC, among others.
The company is already in talks with more industry players to offer Saavn's app preloaded in their handsets.
Founded as BODVOD Networks in 2006, the company was set up by Vinodh Bhat, Neal Shenoy and Paramdeep Singh, in a partnership among New York-based parent company 212Media (also founded by the trio), the Indian company Hungama and Schramm Sports & Entertainment. It launched the music service on the social networking site Facebook back in December 2011.
(Edited by Sanghamitra Mandal)
---