WhatsApp claims over 20M active users in India, launches push-to-talk voice messaging feature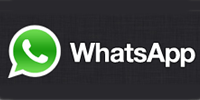 WhatsApp, the cross-platform mobile messaging app, claims to have 300 million monthly active users, globally. WhatsaApp CEO Jan Kuom has told AllThingsD that the number includes more than 20 million active users each in Germany, Mexico, India and Spain.
The market leader in instant messaging apps has said that globally, 11 billion messages are sent and 20 billion are received via the app every day. Apart from text messages, 325 million photos are shared daily via WhatsApp.
Launched about four years ago, WhatsApp is one of the leading messaging services with more than 100 million downloads so far on Google Play Store alone. Though it is free on Android (it has not been successful to launch the paid version), it charges $1 a year on iOS. However, it recently announced a free version for iOS as well. Now, iOS users can also use the app for free for the first year and then pay $1 per year.

What's new?
The messaging giant seems to have taken a cue from the growing competition and has launched push-to-talk voice messaging service on the app, across platforms. To use the feature, users need to simply press and hold the on-screen record button and speak the message. Once they are done, they can simply leave the button and the message is automatically sent. However, if the user doesn't want to send the message, he/she has to swipe left to delete the recording.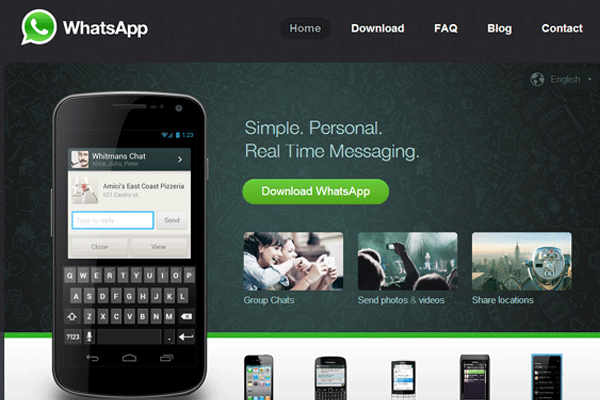 The app has tried to get this all done in just one tap. According to the AllthingsD report, this new feature will be available to all users within 24 hours. Earlier, WhatsApp allowed sharing of audio recordings up to two minutes; however, the push-to-talk feature doesn't have a time limit. There's also a blue microphone illustration that indicates when a message has been played by the recipient.
Other players in the segment already offer a similar feature. These include Chinese internet giant Tencent's IM app WeChat, BSB's Hike and the new entrant in Indian market Line. So is WhatsApp waking up to the threat these newbies are posing? Though, going by sheer numbers, it is way ahead in the game.
The AllthingsD report suggests that after the successful roll-out of the voice messaging feature, Kuom will shift focus on more 'media-related' products with something around the huge amount of photos being shared via the app. What's on the cards? Something on the lines of an in-built photo editor? Let's wait and watch.

(Edited by Joby Puthuparampil Johnson)
---