Rocket Internet-backed Foodpanda expands to Czech Republic, acquires competitor MegaMenu in Brazil


Foodpanda, a Rocket Internet-backed global, multi-location online food ordering platform has expanded its services in Eastern Europe by launching in Czech Republic. The company is now offering its services in 28 countries and is planning to continue to roll out to new markets in the coming months.
Peter Varga, co-founder and MD, Foodpanda Czech Republic, said, "We are taking a big step in entering another fast emerging market. I believe that our ability to move fast in capturing new markets is one of our biggest competitive advantages."
In addition to the expansion, the company has also acquired , a competitor in the Brazilian market. In the market, Foodpanda operates under the brand name Hellofood. The operations of MegaMenu are centered in Rio de Janeiro in Brazil's and its 200 restaurants and 4,000 users will be integrated into the Hellofood site.

Marcelo Ferreira, co-founder and MD, Hellofood Brazil, said, "Hellofood is now providing the most comprehensive food delivery coverage in Rio de Janeiro. For MegaMenu's users, the migration to our platform will be a seamless process and will also allow them to place orders via the Hellofood mobile apps."
This is the second acquisition for Hellofood this month. Last week, it had acquired another Brazilian competitor Jánamesa. Foodpanda had also acquired Ételvitel KFT and Singapore-Dine in the Eastern Europe and Asia markets earlier this year.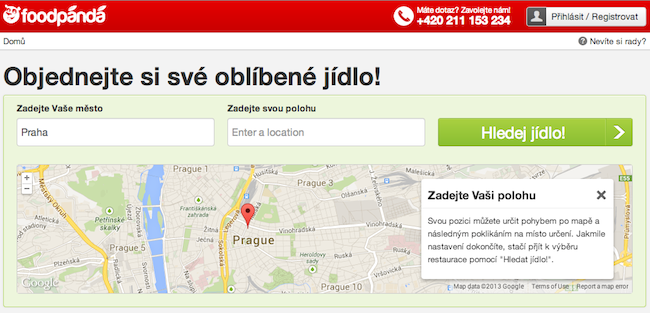 Started in April 2012, Foodpanda features location-specific listing of restaurants on its site where you can check out menus (along with special offers) and place your orders accordingly. One can also search restaurants cuisine-wise or by other parameters such as vegetarian, healthy food and so on.
The company helps restaurants increase sales through online and mobile platforms and provides them with technology and analytics. The consumer can choose his/her favourite meal on the site/via the app (the company has apps for the iOS and Android platforms), after which the company processes the order to the restaurant that in turn delivers food to the consumer's doorstep.
The company is focused on emerging markets and together with its affiliated brand 'hellofood', it is offering online food ordering services in 28 countries on five continents. These include India, Indonesia, Malaysia, Pakistan, Singapore, Taiwan, Thailand, Vietnam, Ghana, Ivory Coast, Kenya, Morocco, Senegal, Nigeria, Russia, Argentina, Brazil, Chile, Colombia, Mexico, Peru, Hungary, Venezuela, Poland, Ukraine, Romania, Saudi Arabia and now Czech Republic.

In May this year, the company had raised over $20 million in funding from a group of investors that includes Investment AB Kinnevik, a Sweden-based investment company and Phenomen Ventures, a Russia-based venture capital firm. Existing investor Rocket Internet also invested in the round. Around the same time, the company also appointed Rohit Chadda as its second MD in India. He will also serve as the product head for Asia region, while Amit Kohli, part of the original team running the venture in India, will continue as MD and focus on sales and marketing.
---