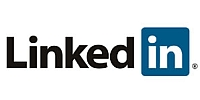 Professional networking site LinkedIn has launched 'University Pages' on its site. The new initiative is focused on helping students decide where to attend college and understand what kind of career they can expect from making related choices. With University Pages, schools, students, and alumni can connect, communicate, and explore unique insights about the full range of career possibilities, since according to the company, they (students) often struggle while selecting the best college as per their requirement.
"Some know what they want to study but have no visibility into the career options that would result. Others have a career in mind, but little idea which school would best help them get there. The lucky ones have experienced family members or friends who can help them navigate these decisions. For the others, it is truly a shot in the dark," wrote Christina Allen, director, product management at LinkedIn, in an official blog post.
To start with, around 200 universities already have their own pages on the site; these include INSEAD, New York University, University of California San Diego, Fundação Getúlio Vargas, University of Michigan, Villanova, Rochester Institute of Technology and University of Illinois. Over the next few weeks, the company will give access to thousands of other schools as well. According to a Livemint report, in India, Indian Institute of Management Ahmedabad (IIMA) will be the first one to own a University Page on the site.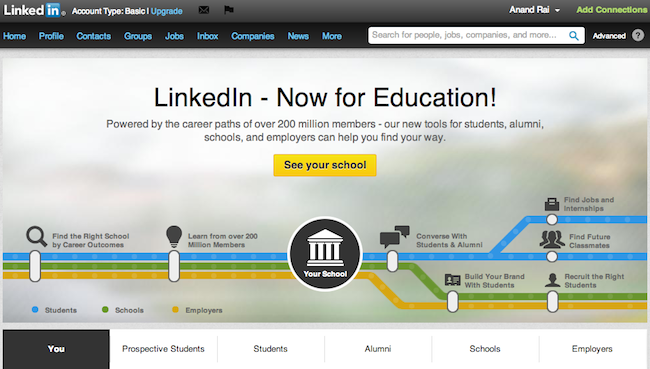 Here is a look at how students can make use of the new offering.
Join the conversation: Students can get regular updates on campus news and activities from the schools themselves. They can also ask questions, and engage with both the campus community and alumni of schools on the pages.
Explore universities worldwide: Students can explore the careers of current graduates to see which school will help them attain their goals. They can also connect with students or alumni for their perspectives on a particular school.
Check out notable alumni: Enables students to explore the notable alumni who have had significant achievements since graduating from a school.
Expand your opportunities: Students can also view where alumni live and work, what they do, and even the skills they have acquired along the way to see what is possible for them.
Build your network: Enables alumni to reconnect with former classmates. Students can also cement relationships with current and future classmates.
"University Pages will be especially valuable for students making their first, big decision about where to attend college. Therefore, beginning on September 12, 2013, we will be making LinkedIn available to high school students who can use LinkedIn to explore schools worldwide, and build a network of family and friends to help guide them," read the post.
In the wake of the launch, LinkedIn has also made a few key changes to its Terms of Service. The company has updating its User Agreement to make LinkedIn available to students 13 years and older, depending on the countries they are living in. The minimum age for LinkedIn members will vary by country—in India it is 13, while for the US it is 14 and for China it is still 18 years.
Also, LinkedIn members who are minors will have different default settings to limit publicly viewable profile information and unwanted communications. There will also be special routing for customer support tickets initiated by members who are under 18 years of age.
The company has also updated its Privacy Policy and has now shortened the amount of time it stores personal or location (IP address) data obtained through its off-site plug-ins (like the LinkedIn Share button). The company now deletes this information as soon as possible (as it comes into its system) or within seven days.
Last month, the company had introduced LinkedIn Sponsored Updates for companies that run their official pages on the site, and had also killed off its news discovery service Signal. In February this year, LinkedIn India had crossed the 20 million members mark and was accounting for nine per cent of its global member base of more than 225 million. Also, India has the second-largest member base globally after the US, and the largest in the Asia Pacific region.
(Edited by Joby Puthuparampil Johnson)
---