Movie-on-demand service BigFlix enables downloads for offline viewing; how is it different from Eros Now's similar offering?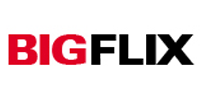 Big Flix Pvt Ltd, the digital media arm of Reliance Group, has rolled out a new feature on its movie-on-demand platform BigFlix.com, which will enable its subscribers to download movies and watch them offline at no additional cost.
"The new feature will be bundled with our existing plans and our paid subscribers can use this service for free. As of now, we are not planning to charge any additional cost from the viewers," BigFlix business head Shreyash Sigtia told Techcircle.in.
The basic plan, which starts at Rs 99, will allow BigFlix subscribers to download unlimited movies within seven days. All the movies are Digital Rights Management (DRM)-free and viewers can watch them as many times as they want. However, they cannot be transferred on other devices. Subscribers will be required to install 'download manager' to manage their download lists linked to their BigFlix account. Going forward, the company is planning to extend the feature to its mobile platform as well.

The new facility will benefit BigFlix's over one lakh subscribers and the download feature can be availed on the entire catalogue, comprising of over 2,000 titles across a number of movie genres and languages. For the same, BigFlix has partnered with leading entertainment houses like Reliance Entertainment, UTV, Disney, Shemaroo Entertainment, IndiaCast, Unisys and AP International. BigFlix was into DVD rentals originally which was discontinued a couple of year ago.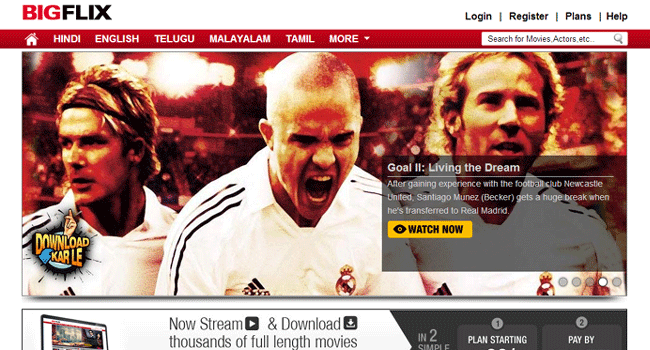 With the service, BigFlix is mainly competing with Eros Now (erosnow.com), which also provides the 'download online and watch offline feature' to its users. In comparison to BigFlix's offering, Eros Now's movie rental service allows users to download and watch a movie for 48 hours. The rental starts at $1.99 and can go up to $6.99 per movie. To avail this service, one needs to download and login to the company's desktop app (currently available for Mac and Windows OS). The rented movies can then be downloaded to the user's device and played even when he/she is offline. Once the rental period expires, the movie is automatically removed from the user's rental list. Other leading players operating in the online video streaming space are BoxTV and Spuul.

In India, content consumption online, such as movie streaming, has always seen limitations such as inconsistent bandwidth and lower internet speeds. The new service offered by BigFlix and Eros Now will enable users to avoid the problem of buffering, since they can watch the movies uninterrupted once they finish downloading them.
(Edited by Joby Puthuparampil Johnson)
---