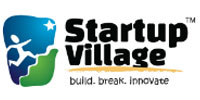 The Ministry of Science and Technology (DST) and the Kerala government have allocated Rs 75 crore each for Kochi-based technology business incubator Startup Village to enhance its infrastructure, its chairman Sanjay Vijayakumar told Techcircle.in.
A part of the Rs 150-crore financial assistance will also be used to help other startups and budding entrepreneurs in the state, who are not part of the incubator.
"We are building a 5-lakh sq ft structure at Startup Village to fulfil our dream of incubating 1,000 product startups in a few years. We are currently incubating 400 startups, 350 of which are virtual incubatees (who are part of the incubator but are not physically present at the Village). There are space constraints here. This funding will help us expand the infrastructure so that we can physically incubate more startups," Vijayakumar said.
According to Vijayakumar, who is also the co-founder of Kerala-based mobile VAS startup MobMe Wireless Solutions Ltd, which is in the process of getting listed on NSE SME exchange, "Startup Village is working towards building a product startup ecosystem that will boost the confidence of product entrepreneurs in the country. We are also looking to find a billion-dollar company from a college campus by the turn of this decade."
Vijayakumar said the incubator has already received 1,100 applications for incubation. Early this month, its incubatee Profoundis Labs got selected for the next batch of Startup Chile incubation programme to be held in November this year.
Recently, Kerala chief minister Oommen Chandy announced that his government will earmark Rs 500 crore as budgetary assistance for young entrepreneurs in the state. This is to support entrepreneurs in sectors like agriculture, tourism, entertainment, IT and telecom.
(Edited by Joby Puthuparampil Johnson)
---