Network18's In.com brings the curtain down on its music streaming service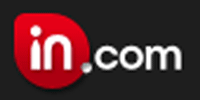 In.com, one of Network18 Media & Investments' digital content properties, has shut down its music streaming service. While earlier on Thursday all traffic to service was taking users to a 404 page, it is now redirecting to the homepage of the In.com site.
The news was first reported by MediaNama. "There is a cost to content, and at this point we felt there are other areas we should focus on. We constantly add and remove services from In.com and this is just a part of it," Lakshmi Narasimhan, CEO, Web18 CEO told MediaNama.
The service competed with the likes of Gaana.com, Saavn (South Asian Audio Video Network) and Dhingana.com. As part of the service, users could search for and listen to songs in 10 languages, apart from Hindi. Music videos and online radio stations were also part of the service.

However, while In.com's offering was a basic one, the others also offer paid options as well as mobile applications. Hence there was not much being offered in the first place.
In July 2013, Google India closed down its music search service that enabled users to search for songs from Bollywood films as well as from music albums, after it failed to perform as per expectations. Launched in October 2010, the Google music search service aggregated songs from digital music stores, including In.com, Saavn and SaReGaMa, to help users search for music. The company had also entered into a revenue-sharing agreement with the music sites.
Prior to that, India's largest consumer e-commerce firm Flipkart Online Services Pvt Ltd had shut down Flyte MP3 Store, its online digital music store.

At the time, Sachin Bansal, co-founder and CEO, Flipkart, had told Techcircle.in, "While Flyte was an excellent service when it came to service and selection, the eco-system had certain problems that needed to be dealt with. Consumer adoption, piracy and micro-payments were pieces that were posing a problem. But the biggest thing that invalidated Flyte was the business model that we were following—that will not work in India. There may be a model out there that works, but we don't know what that is as of now.
(Edited by Joby Puthuparampil Johnson)
---