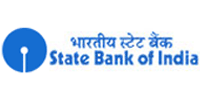 State Bank of India's (SBI) 14 crore debit card holders can now withdraw cash from their nearest shop that has a point-of-sale (POS) terminal installed. SBI has allowed cash withdrawal of up to Rs 1,000 from any shop or trader with a POS terminal. As per a report by The Hindu Business Line, this move is in line with RBI's idea of opening up POS terminals for cash withdrawal that was floated a couple of years ago, and makes SBI the first bank to go ahead with it. With one lakh POS terminals, SBI is the leader among public sector banks for this facility, as of now. Private banks that are leading providers of POS terminals include ICICI Bank, HDFC Bank and Axis Bank.
A fee of Rs 7.50 will be charged from the customer per transaction; for the trader, this will bring additional revenue of around Rs 5 per transaction, stated the report. As for customers, this is hugely welcome development as it provides for an additional last minute option for urgent cash. "Actually, it is a win-win situation for all. As most traders have higher cash-flows, they showed preference to dispense some cash back into the system, reducing the need to deposit it back in banks,'' The Hindu Business Line quoted Sadanand, a senior SBI official looking after ATMs and alternative channels.
This move is bound to inspire private banks to allow the same and thus there is a possibility the transaction fee also coming down gradually. Unlike ATMs, having POS dispensing cash will make for a better option for consumers for there might not be an ATM in their neighbourhood markets but there is always the old departmental store. However, the penetration of POS terminals needs to increase.
(Edited by Joby Puthuparampil Johnson)
---