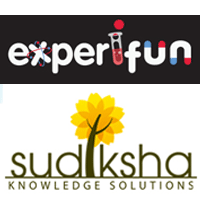 Pearson Affordable Learning Fund (PALF), an education fund run by UK-based education company Pearson Plc, and US-based investor Village Capital, have invested a total of $150,000 in Experifun Learning Solutions Pvt Ltd (), which designs next generation science learning aids, and Sudiksha Knowledge Solutions Pvt Ltd, which operates low-income pre-schools.
Founded by a group of IIT and IIM graduates, Bangalore-based Experifun is working with schools, parents and kids to make science fun and easy. It offers Caboodle, a box which contains various kits covering all science topics for a grade that allows teachers to conduct innovative science experiments and activities in the class room. It is available for various curricula, including CBSE, ICSE, Cambridge and state boards.
Hyderabad-based Sudiksha is a social laboratory that works towards designing, training and researching various facets of education. It aims to find practical solutions to improve the overall quality of educational standards by maintaining low-cost Indian schools at the urban and rural levels.
Sudiksha presently owns and manages 18 schools in Andhra Pradesh—12 are in Hyderabad and six in rural Andhra Pradesh. Its 12 schools in Hyderabad are managed by women entrepreneurs.
Announcing the winners, Katelyn Donnelly, executive director of PALF, said, "These inspiring entrepreneurs are excellent examples of the innovations desperately needed to improve access to, and quality of, education for low-income learners around the world. Both Experifun and Sudiksha have established strong traction with customers and shown early promise to transform learning outcomes and scale quickly."
PALF makes minority equity investments in for-profit companies operating in the affordable education services in Africa, Asia and Latin America. The fund was launched in July 2012 with $15 million of initial Pearson capital. The fund aims to improve access to quality education for the poorest families in the world.
Village Capital has served over 350 ventures worldwide, building disruptive innovations in energy, environmental sustainability, agriculture, health and education. Village Capital has launched 22 programmes in seven countries to date and made 30 peer-selected investments. Participant enterprises have raised more than $40 million in follow-on funding to date. In Village Capital's programmes, teams help each other with product design, customer development and financial sustainability. At the end of each programme, top teams receive seed investment through a democratised model that changes the way innovation happens—entrepreneurs themselves decide who gets funded.
(Edited by Joby Puthuparampil Johnson)
---