GroupM elevates Gaurav Hirey as chief talent officer for South Asia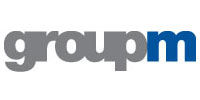 GroupM, a provider of media investment management services, has promoted its regional HR director for APAC, Gaurav Hirey, as chief talent officer for South Asia region. In his new role, Hirey will drive the agenda on employee acquisition, training, development, retention and growth for India, Pakistan, Bangladesh and Sri Lanka.
Hirey will work from its Mumbai office and will report to CVL Srinivas, CEO, GroupM South Asia, and Angela Ryan, global CTO, GroupM. Hirey will also be a part of the GroupM South Asia Executive Committee and continue to work with GroupM APAC regional talent team.
"India and South Asian markets are exciting markets. We have been able to innovate and raise the bar year after year. I look forward to leveraging the last two years of my international exposure and the network to help and impact business results," said Hirey.

An MBA in HR from Newport University in the US, Hirey come with close to 20 years of experience in human resources. He joined GroupM in 2008. Previously, he was head (HR) at CNBC TV18. Prior to that, he was general manager (HR) at Aditya Birla Minacs. In the past, he had also worked at AC Nielsen and Mid Day.
A WPP company, GroupM handles the social media practice for more than 70 brands, including Nestle, Arvind Mills, P&G, Frito Lay's, PepsiCo India, Titan Industries and STAR TV.
---