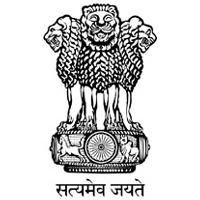 In a bid to improve the ease of doing business in the country, the government flagged off the second phase of its eBiz project, a Government-to-Business (G2B) portal which allows potential entrepreneurs to complete formalities like submitting forms, making payments and also tracking the status of their requests. The first phase of the project provided information on forms and procedures and was launched in January 2013. In the second phase, the government has added two new services from the Department of Industrial Policy and Promotion (DIPP) - industrial licences and industrial entrepreneur's memorandum, as well as operationalising the payment gateway by the Central Bank of India.
The integrated payment gateway essentially solves the problem of debiting from multiple sources and crediting to multiple sources in a completely automated manner based on a set of external messages. Potential entrepreneurs can simply fill the e-forms, upload attachments, make payment online and submit the form for processing. Post that, they will be provided with a copy of challan and an acknowledgement of submission. They can also track the status of the form, besides receiving SMS alerts for important notifications. The certificate/approval/clearance/permit, etc., can be downloaded from eBiz.
According to the World Bank, India ranks 134th among 189 countries in terms of ease of doing business. However, through the project, the government plans to provide the much needed efficient, convenient, transparent and integrated electronic services to investors, industries and businesses in the areas of information on forms and procedures, licences, permits, registrations, approvals, clearances, permissions, reporting, filing, payments and compliances throughout the life-cycle of an industry or business entity.
The G2B portal was developed with National Institute of Smart Government (NISG) as the consulting partner and Infosys Bangalore, in a Public Private Partnership (PPP) Model for 10 years. The first three years of the term would be the pilot phase, while the remaining seven years will be the expansion phase. During the pilot phase, a total of 50 (26 central and 24 state) services are being implemented across five pilot states, which include Andhra Pradesh, Delhi, Haryana, Maharashtra and Tamil Nadu.
Over the next 10 years, the government plans to bring online over 200 services related to investors and businesses on the portal.
(Edited by Joby Puthuparampil Johnson)
---