Bangladesh-based hacker defaces BCCI's official website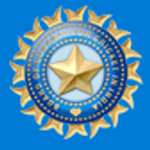 A Bangladesh-based hacker who calls himself Ashik Iqbal Chy hacked the official website of Board of Control for Cricket in India (BCCI). The website, BCCI.TV, was defaced with an image of Bangladesh's national cricket team. The 'About Us' section of the site also displayed a message 'Don'T MesS UP WitH TiGeRs!', along with an image of Bangladesh's national cricket team running with the Bangladeshi flag. The site is under maintenance as of now.
Last Independence Day (August 15, 2013), a group of hackers claiming to be Napsters cReW from Pakistan had hacked three Indian websites, including MTNL Mumbai, Pune Traffic Police and Janwani, a social initiative of Maharashtra Chamber of Commerce and Industries & Agriculture. Read here for more on that.

At the time, the hacked sites carried a picture of a young Pakistani citizen posing with an inappropriate hand gesture and face painted with the colour of Pakistan's national flag, with Indian soldiers holding the tricolour standing in the background. The site read 'Mr Creepy was here. Happy Independence Day Pakistan'.
(Edited by Joby Puthuparampil Johnson)
---