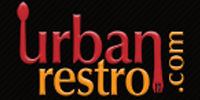 Seeking to bridge the gap between banquet owners and people looking out for venues to organise social and business events, Shriti Chhajed, an engineer and marketing professional, launched UrbanRestro.com, a banquet planning and restaurant reservations portal.
The founder initially wanted to launch a theme-based restaurant similar to the ones present in Paris and France, but later changed her plans due to the red tape in the licensing policy of the food and beverage segment. She also realised that the banquet industry in India is more than $6 billion and is expected to grow at 8-10 per cent month on month. "For a business like ours, the estimated market potential should be around $500 million from banquets and $250 million from restaurants in top 20 cities (metros + Tier 1 and 2) in India," said Shriti.
"Presently, there is no marketing portal for banquets or a banquet planner that can negotiate on the customer's behalf. Also, the concept of online restaurant reservation is still at its nascent stage in India and we feel that in the years to come it will have a much greater impact just like online bus or train reservation," said Shriti, who founded the company in December 2012 with a seed capital of Rs 25 lakh provided by her husband Harsh Baid, an investment banker.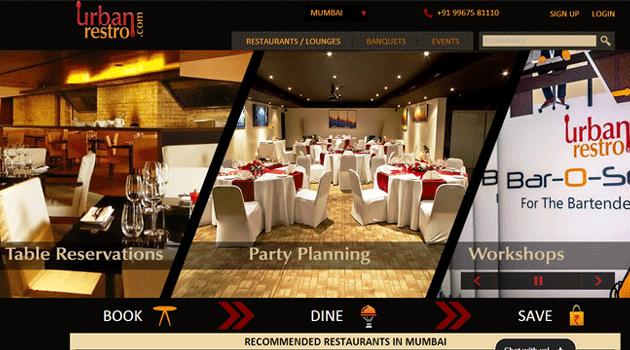 To stir interest in the services her company had to offer, she conducted a free pilot between December 2012 and September 2013. In just a little over a year, the company has roped in 250 restaurants and 175 banquets from Mumbai, Pune and Ahmedabad. It has also completed about five events, including wine tasting sessions, a gourmet workshop and a bar tending workshop. As of now, the company's offerings include table booking, banquet management and offline events.
The company has served about 40 clients to date, including companies like Yes Bank, Godrej, TCS and Accenture, and claims to have clocked revenue of Rs 2.5 lakh in January 2014. While 80 per cent of the revenues come from marketing banquets, 20 per cent is contributed by the advertisements on the portal. "The company will very soon start generating revenues from booking tables in restaurants as we have attained a critical mass of 2000 bookings per month. The offline events are just a tool for marketing our services," said Shriti.
Just Dial is the biggest competitor for the company. Meraevents.com, which provides a gamut of services in organising events, recently launched Venues.meraevents.com with 3,000 venues across 12 cities in the country. However, the USP of UrbanRestro.com is that it enables comparison of banquets for its customers to make their decision making process easier. Users can see all the banquets along with their amenities on the site, and shortlist based on their requirements. Post that, the offline team helps them finalise the banquets at the best rates possible.
The company is planning to expand to 10 cities in 2014, starting with Bangalore, Delhi and Hyderabad. It is also looking to raise $125,000-150,000 in funding for the same. "The funds will also be used in upgrading our technology and hiring talent," Shriti said.
(Edited by Joby Puthuparampil Johnson)
---