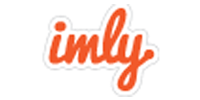 Whenever Abhishek Singh chewed down the lip-smacking food cooked by his mother, he bet that he could make a fortune out of selling it. He became even more confident of 'selling home cooked food' through a platform when he heard success stories of several home bred chefs. This led to the launch of Imly.in, an online aggregator of home chefs in March 2013. With the startup, Singh, a B.Com graduate from HR College wants to provide 'mums' who have limited resources and bandwidth with a platform to not just display their culinary skills but also market it.
Starting up
Launched with just 10 chefs last year, the portal is a full-fledged marketplace that currently offers 1,265 dishes from over 150 home chefs from 10 cities, including Mumbai, Vadodara, Bangalore, Coimbatore, Chennai, Mohali, Chandigarh, Delhi, Pune and Hyderabad. The dishes range from Italian salads, Mexican wraps and spicy Indian delicacies to low-fat sugar-free desserts.
"Initially, the chefs were very sceptical on marketing their service online. To get the first 10 chefs on board required a lot of pushing and persuasion from our end. But after that we have been able to grow organically," said Singh.
"On the buyers' side, altering consumer behaviour and getting them to buy food online has been a challenge. With our platform, there is no instant gratification and the order has to be placed at least a day in advance. Besides, the onus of delivery is completely on the seller. And given that the consumers are spoilt by the Flipkarts of the world, home delivery has become a necessity," he mentioned, adding that they are working on further reducing the delivery time.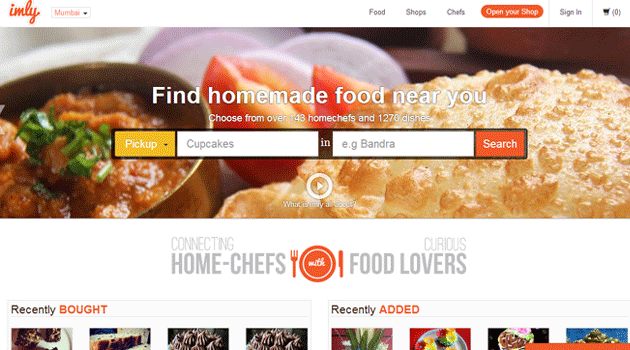 Presently, the focus is on setting a strong supply side by increasing the number of items and sellers. "Every home has about three secret (or patent) recipes. If we are able to convince the home makers to sell it, we will have an unparalleled choice of dishes," he said.
Revenue model
As of now, the marketplace is free for the chefs; however, the company plans to start charging a subscription fee as well as taking a commission per delivery. While the average ticket size per order is Rs 1,200, Singh was tight-lipped on the number of monthly orders. Currently, the startup allows customers to make payments by cash on delivery, but plans to install a payment gateway soon. The site will also have a mobile application going forward.
The company has also been adding various new features including 'suggest a chef' (allows anyone to suggest their friends or relatives), create a 'Facebook store for chefs', indication of availability of food, among others. There is a feature that allows chefs to set a minimum order so that they are not flooded with orders that can't be serviced.
Fundraising
Incubated at the India Quotient bootcamp, the startup remains bootstrapped to date. "We were offered seed money of about Rs 5 lakh for a five per cent stake by a group of angel investors at Mumbai Angels. However, the amount was not enough for us to scale up, as we require at least Rs 25 lakh to market our portal," said Singh.
According to Ajeet Khurana, an entrepreneur-turned angel investor, this is a very defensible business. "The startup eco-system is very vibrant and ready to 'copy' successful scalable business models. However, Imly.in is trying to organise home chefs and this is a segment which is not likely to be tapped by the likes of Flipkart and Amazon, as in this case the seller takes the onus of delivery and the biggies will not be able to track the same. Also, with Imly, both buyers and sellers are in the same vicinity; hence local characteristic and flavour also make a lot of difference."
In terms of competition, FoodCloud.in that has operations in Delhi also helps consumers connect with chefs from their neighbourhood.
(Edited by Joby Puthuparampil Johnson)
---