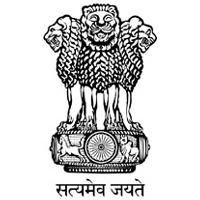 The central government has set a deadline of Feb 20, 2014 for public transport vehicles including buses and auto rickshaws from major Indian cities (with a population of over 10 lakh) to install Global Positioning System (GPS) devices in them. The government had earlier asked public transport providers to install the devices by Sept 30, 2013, but that deadline was not met. As of now, there are about 32 cities with a population of over 10 lakh, including Mumbai, Bangalore, Delhi, and Chennai, etc.
According to a ministry of road transport and highways circular, the authorities will take any necessary action as deemed fit against the defaulters.
In Jan this year, the Cabinet Committee of Economic Affairs had allocated Rs 1,404 crore to install video recorders, panic buttons and CCTVs under National Vehicle Security and Tracking System, a project launched to curb growing crimes against women in leading cities. The funding for the project is set to be taken from the 'Nirbhaya Fund' and will be implemented within two years.
In yet another move to ensure safety, Madhya Pradesh Road Development Corporation (MPRDC) had recently set up an Accident Response System and Traffic Management Centre (ARS & TMC) – a system that integrates emergency response with Intelligent Transportation Systems. In addition to the dispatch and real-time navigation of emergency response vehicles (such as ambulances, cranes, etc), and using camera-based video surveillance of traffic flow, the system also works with complete operational intelligence- making automated decisions and advises.
---