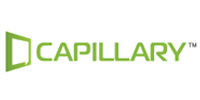 Bangalore-based Capillary Technologies Pvt Ltd, a cloud SaaS-based CRM solutions provider, is looking to tap the huge market opportunity in China and is looking to open an office in the country this year, according to co-founder and CEO Aneesh Reddy.
"We are already running a pilot in China with a large retail network which has more than 5,000 stores. We will set up an office there and hope to rope in more clients in the coming months," Reddy said.
He added that China is a fairly mature market with a huge opportunity for its products to enable retailers to collect data online as well as from social networks, and help them build a good CRM platform for their customers.
Capillary was set up in August 2008 by IIT Kharagpur alumni Reddy, Krishna Mehra and Ajay Modani. It is into cloud-based software solutions that help retailers engage with customers through mobile, social and in-store channels. The company caters primarily to the clients in the retail market, with 40 per cent revenues from apparel, fashion and shoes, 30 per cent from food retail, 20 per cent from white goods and electronics and remaining 10 per cent from pharmacies and hypermarkets which is a growing segment.
In September 2012, the firm raised $15.5 million in a Series A round of funding from Sequoia Capital and Norwest Venture Partners, with participation from existing investor Qualcomm Ventures.
It recently received around $4.5 million in strategic investment from American Express Ventures.
The company said that the investment from Amex is bringing a lot of value to its business. "This will help us forge partnerships with Amex's merchants across Australia, Hong Kong, Singapore and the US, to begin with. We are also building joint products with Amex to drive their revenues. A well-reputed global brand, Amex also helped us connect with large retailers with multi-billion dollar revenues," Reddy mentioned.
India contributes just 40 per cent to its revenues. "We have a good market share in India where we work with brands including Pantaloons, Madura Garments, Raymond, Puma and Benetton, among others. However, going forward, we see our revenues from global business growing faster," he said.
Capillary is now looking for a larger round of funding to fund its expansion to multiple geographies. It will look at the existing as well as new investors to raise money.
According to Reddy, Capillary generates around 70-80 per cent of its overall revenues from Southeast Asia, India and the Middle East combined. He also said it is growing fast in the newer markets such as the US, South Africa and the UK.
With around 300 staff across the globe, the firm currently serves 150 large and 800 SME customers across the world. Of the 150 large ones, a little over half are outside India. Capillary also claims that it has been doubling its revenues over the past couple of years and will continue to do so over the coming years as well. In future, the firm will also get into more verticals, such as insurance and banking to offer its CRM solutions.
(Edited by Joby Puthuparampil Johnson)
---