A t-shirt seller becomes e-store enabler for retailers with Zepo.in, gets pricing wrong?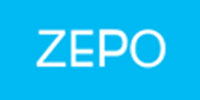 Work-from-home mums and brick-and-mortar retailers who wish to take their businesses online can do so in five minutes flat, at least that is what Nitin Purswani's Zepo.in claims. According to the company, more than a thousand small enterprises have already set up their e-store with the help of Zepo, without bothering much about developing the portal, partnering with payment gateways or figuring out the best courier company to ship products.
Easing the process to set up e-stores
The platform was formed out of scratching its own itch. When Purswani was pursuing a commerce degree from Mumbai's HR College, he started selling T-shirts with Marathi slogans to retailers in Mumbai, Pune and Nashik. To scale up the business, Purswani was struck with an idea of opening an online store for the t-shirts brand. However, setting up an e-store meant many hassles pertaining to web development, payment gateways and shipping. And that's when he decided to launch a platform that leaves e-commerce enthusiasts to focus on their product without worrying too much about setting up the e-tailing platform.

So, in May 2011, he stopped the business of selling T-shirts and started building an easy-to-use product to set up e-stores. "Before even launching the product, we got six paid users. As a result, we were never required to launch a free model," said Purswani. Users can customise the design of their website to match their brand image by choosing from over 100 free themes, get access to a payment gateway for free and seek logistics assistance, which includes cash on delivery (COD) service, free pick-ups and automated single-click shipping.
Targeting the niche category sellers
According to Purswani, there are 80 lakh SMBs in India, and with the growth and evolution in e-commerce in the country, he wishes to see every one of them leverage the same.

"We are majorly targeting women entrepreneurs and small and medium sized businesses born out of modest Indian roots and have an offline turnover of Rs 4 lakh to 4 crore per annum. They don't have money to throw around but are doing amazing things with their limited resources. For this niche, we want to give a more specialised and effective solution," said Purswani.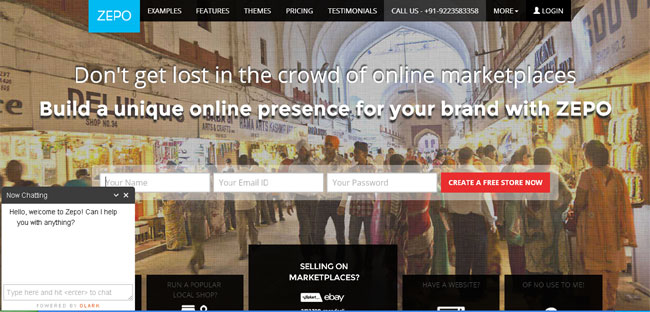 Revenue model

Zepo follows the subscription-based revenue model on a pay-per-month basis. There are four packages priced at Rs 900, Rs 1,800, Rs 2,700 and Rs 3,600. The higher the package, the more products and images per product are permitted. Zepo does not provide logistics and marketing support for the basic version. The transfer development right (TDR) for the payment gateway varies from 1.25 per cent to 4 per cent.
"While the initial 400 paid users came without any marketing, the company has recently launched 'Partner Programme' for web developers, bloggers, e-commerce consultants and students, wherein we will be sharing up to 30 per cent of revenue with all our partners for getting clients," said Purswani.
Presently, the company claims to add about 100 paid customers a month. Headquartered in Mumbai, it has 28 employees across Mumbai and Delhi. In June 2011, it got incubated in the sixth batch of The Morpheus, and received a small funding of Rs 5 lakh. Last January, it also raised an undisclosed amount in funding from the One97 Mobility Fund.

Competition and what's next?
The company aims to provide a complete e-commerce ecosystem to its users and has lately realised that much of the focus needs to be on m-store and marketing the venture of its users.
"We are in talks with MartMobi to provide mobile optimised online stores, across all our themes. We are also looking at marketplace integration within the Zepo dashboard through integration with BrownTape. The users can also look forward to support for starting Facebook stores as soon as they open their Zepo powered online stores," said Purswani.

Zepo competes with Buildabazaar, Martjack and Shopify India. On the point of differentiation, Purswani said, "The simplicity of our user-interface is our biggest USP. Zepo is very intuitive. Anybody who knows how to use Facebook and Gmail can easily use our platform. Beyond an online store template, these store owners are also looking for a helping hand with marketing, assistance in logistics and some expert advice on how to sell online. We have made sure that we partner with the right people and have the best tools on our platform to facilitate the same."
In comparison, the Shopify platform is powered by Airtel's internet products like DSL and ILP and its content delivery network ensures that the website load time is quick. Its benefits also include end-to-end e-commerce platform for as low as Rs 818 per month and enables social media integration with $50 (Rs 3,112) worth Facebook credit (used to purchase virtual items on the social networking site). Does Zepo need to reduce its tariff to beat its competitor?
(Edited by Joby Puthuparampil Johnson)

---