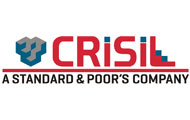 In the last five years, India's online retailers—both direct and through marketplaces—have gone from being tiny startups to a stage where they are now disrupting organised retail business. The country's online retail industry has grown at a compounded annual growth rate (CAGR) of 56 per cent from Rs 1,500 crore in 2007-08 to Rs 13,900 crore for the year ended March 31, 2013, according to credit rating and research firm CRISIL.
The nine-fold growth came on the back of increasing internet penetration and changing lifestyles, and was primarily driven by books, electronics and apparel.
What's more, it is projected to almost retain the growth pace with CAGR of 50-55 per cent in the near term which would buoy the industry size to Rs 50,400 crore by 2015-16, the report said.
While the growth would make e-commerce a formidable sales channel, it would, however, remain a small proportion of the overall retail trade.
The report said by 2016 it would be double its contribution within the organised retail from 8 per cent to 16 per cent but will still remain just 1 per cent of overall retail trade business, bulk of which comprises unorganised market.
In contrast, online retail contributes 9-10 per cent of overall retail in the US and UK, and around 4-5 per cent in China.
E-com eating into physical retailers
The report highlights that the rise of e-commerce has hit brick-and-mortar retailers, who have slowed down store additions and saw sales growth decelerate.
The impact of online retail is most evident in segments where the product specifications are standard and differentiation low, such as books, music and electronics. Unable to match the huge discounts offered by online retailers, traditional booksellers and music stores are either shuttering outlets or folding up. For example, PlanetM, a part of Videocon-owned Next Retail, has been closing stores since 2012. Between 2011 and 2013, it shut over 100 outlets.
Apparel stores, unlike e-commerce players, cannot afford to offer discounts throughout the year, and conducting shopping festivals repeatedly to play the volume game due to the added costs of lease rentals and higher inventory.
"The rapid growth of online retail is, in a sense, reflected in the deteriorating financials of physical retailers over the past three years. At an aggregate level, operating and net margins of companies such as Shoppers Stop, Cantabil, Kewal Kiran, Provogue and Trent have all shown a declining trend," as per the report.
It added that even operating parameters such as same-store sales growth, conversion ratio and sales per square feet have been on a decline. For example, in the case of Shoppers Stop, sales per square feet have declined from Rs 8,518 in 2010-11 to Rs 7,837 in 2012-13, while the conversion ratio has come down from 24 per cent to 22 per cent over the same period.
However, it cautioned the causal relationship could also have other factors. "To be sure, the surge in online retailing is not the only reason for the weak performance of traditional retailers. There are other factors such as economic slowdown and local competition, but what's irrefutable is that the online upstarts are chomping away business," according to CRISIL.
Going hybrid
It's not just a few e-tailers which are opening physical outlets to give a touch and feel to customers. Physical retailers are also going online and those which were not thinking of it are being forced to do it.
Among those which have strong presence online include Shoppers Stop, which started its online store in 2008. It has boosted presence and improved features and user interface to bring its online visage on a par with leading e-commerce websites. The company is also trying to leverage its physical network by giving customers the option to return products at its stores. Electronics retailer Croma has an online store with options such as store pickup and cash on delivery.
"Even manufacturers of retail products such as Titan Industries (watches, jewellery, eyewear, etc) and Aditya Birla Nuvo (apparel - Allen Solly, Louis Philippe, Peter England, etc) have set up beachheads in cyberspace. Going ahead, we believe more and more traditional retailers will board the online bandwagon," according to the report.
The report says there is ample proof that brick-n-mortar retailers can compete online.
What India is witnessing today played out in the US in late 90s when today's big daddies such as eBay and Amazon debuted.
"In the next four-five years, by the turn of the century, they had become big enough to pose a threat to traditional retailers such as Wal-Mart, forcing them to come up with online strategies of their own. Today, after nearly a decade since the seismic shift began, some traditional retailers boast of a large online presence," it noted.
(Edited by Joby Puthuparampil Johnson)
---