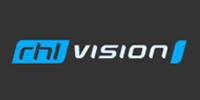 Kochi-based RHLvision Interactive LLP, a Startup Village incubatee that has developed a Bluetooth-enabled gesture-based wearable device called Fin, is in advanced talks to raise over $1 million in Series A  round of funding from a group of investors, including a Kerala-based angel investor, according to a top executive of the company.
RHLvision, which expects to close the round by next month, will use the capital to manufacture Fin and ship it to the customers, who have pre-ordered for it, by September this year. A part of the money will also go towards launching the product and for sales & marketing activities.
"We are targeting the US and the UK markets initially, as Indians tend to ape the West. The device will be priced at $100 in India and $120 in other countries," RHLvision's chief product officer Charls Vincent told Techcircle.in. "We have already partnered with over 100 distributors across the globe."
RHLvision (RHL stands for Robotic Human Logic) was founded in 2012 by Rohildev N, who holds a bachelor's degree in computer science and engineering. Early this week, the firm raised a little over $200,000 through Indiegogo, arguably the highest amount ever raised by an Indian startup through a crowd-funding platform from 1,161 individuals. This was preceded by a seed round of funding from Delhi-based healthcare services provider Malik Radix Healthcare, last year.
How Fin works
Fin is a Bluetooth-enabled device which helps one control any smart devices by moving his/her thumb over other fingers. One can assign each activity of the connected devices such as smartphones and TVs to each segment of his/her fingers which can then act as hot keys. For instance, one can swipe his finger to control TV sets, music systems & A/C inside the car without moving his/her hands off the wheels, and to take photos and share files.
(Edited by Joby Puthuparampil Johnson)
---