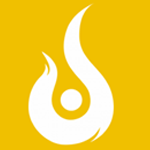 Bangalore-based Unspun Consulting Group, which enables brands, particularly startups, to connect with their audiences through research-led marketing campaigns, has secured Rs 1.5 crore (under $250,000) in funding from a group of four individuals. The firm, which has offices in Bangalore and Chennai, will use the money to expand operations to more cities.
According to Unspun's founder and director Som Singh, the investors are domestic angels with strong background in marketing technology and research.
The investors have picked 22 per cent stake valuing the firm at around Rs 6.8 crore or $1.1 million.
The company was founded last year by Som Singh, who holds MBA and PhD degrees from Alliance University (Bangalore). It has developed a market discovery tool, called Act, which validates different marketing channels and how customers react to them before investing in online or offline marketing. The tool will be available on a subscription-based model for $40-150 per month.
"Earlier, we used research as the key methodology for providing services to our customers, but research is very manpower intensive. We later figured that we couldn't scale beyond a point and the human intervention was very high. So, we wanted to build a platform that could replicate some of the statistical model using some algorithms," said Som Singh.
The firm is running a pilot with its existing clients. As of now, it has 22 clients, including Solutions Infini, Mobstac, ChargeBee and tookitaki. The firm expects to bag 40 customers by the end of June this year.
According to the director, the capital will get exhausted in 12-15 months.
(Edited by Joby Puthuparampil Johnson)
---