While traditional marketing channels, including print and television advertisements, and radio campaigns have always attracted the largest marketing spend by brands, lately, they (brands) have also realised the potential of social media marketing. However, one avenue that still hasn't been explored to its potential is affiliate marketing.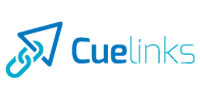 So, when Jimish Jobanputra, co-founder and CTO of Parity Cube (which operates DesiDime.com) identified this gap, he launched CueLinks. "Back in 2010, affiliate marketing was at an extremely nascent stage in India and we started facing many problems with managing affiliate links. We realised that smaller publishers also were facing a similar issue and that is how CueLinks was born," reminisces Jimish, who co-founded the startup along with his cousin Mehul Jobanputra (CEO) in September 2012.
"We started CueLinks so that publishers could earn revenue through a hassle-free process. We have seen a lot of publishers facing problems while dealing with affiliate programmes like link management, payment follow-ups or getting approvals from top merchants. CueLinks eases the entire process for publishers, helping them earn a steady income on a monthly basis," said Mehul.
According to him, globally, affiliate marketing is a $3 billion industry and Amazon globally continues to drive over 30 to 35 per cent of the sales from this channel. "Over 9 lakh affiliates power the Amazon affiliate programme and they earn 4-25 per cent per sale."
What's it about?
Started with a seed capital of $30,000 from Mark Friedgan—Jimish's ex-boss at Enova Financials - CueLinks is a content monetisation solution for bloggers, news portals and forums to make a fast buck by allowing e-commerce brands to advertise on their blogs. It helps publishers' monetise their content with minimal efforts as it works as an alternative revenue stream to Google AdSense or display advertising, and also helps publishers add a native advertising element to their content.
"Our platform allows publishers to focus on content, which is their strength and we work along with them as a technology partner, to monetise it. The publishers simply need to drop two lines of JavaScript code in their website and everything else is then taken care by CueLinks. What helps publishers is that their visitors continue to see the normal links, which gets converted to affiliate links only when a visitor clicks on them, increasing the click-through rates," said Jimish.
The company also enables coupon and deal sites like Flipit.com, Sulekha.com and Dealsupto.com to get more deals listed on their platforms.
Overcoming challenges
When the founders started out, they were working out of a small upper loft office space where they could hardly stand straight. Today, they operate out of a two-floor office in Mumbai with more than 25 employees.
"The biggest challenge we faced was explaining the value add that affiliate marketing provides to our partners and also to our potential employees. Hiring the right talent was also difficult," said Jimish. The founder even had to ask one of his merchants to give a commission of only 0.2 per cent for every sale, to make him believe in the potential of affiliate marketing.
Currently, the founders claim to be working with around 2,000 publishers and 586 merchants. Portals like Gizbot.com and forums like Broadbandforum.com are also using its services.
"Currently, we reach out to potential publishers and also receive other publishers via our existing ones. We are able to send about 1.5 lakh clicks per day to the merchant partners," added Jimish. "The bloggers, deal sites, news portals and forums drive leads to merchants, who in turn, pay CueLinks a revenue share of about 10 per cent of the cart value or a fixed commission of Rs 250 per sale. As much as 75 per cent of the revenue is shared with the publishers," mentioned Jimish.
Global expansion
The startup has already crossed Indian borders and launched its platform for Brazilian and Russian publishers. The company plans to foray into a number of other countries, including Indonesia, by the end of 2014, and will look to raise funding for the same. "Our focus would be to increase our publisher base in those countries too. We have also launched the beta version of a new feature for automatic contextual link insertion in the text," said Jimish.
Internationally, CueLinks competes with US-based companies like Skinlinks and Viglinks. However, these are not currently focused on the markets CueLinks operates in (India, Russian, Brazil and Southeast Asia).
(Edited by Joby Puthuparampil Johnson)
---