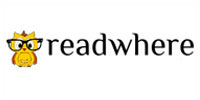 With rapid advancement in technology, small and medium print publishers (especially those that are part of the vernacular media) are facing immense challenges in terms of taking the e-route. In fact, this has also lead to a void in their publishing capabilities. However, in the recent past, many platforms have proved to be enablers for digitalising and monetising content through multiple channels. For magazines there is Magzter; for comics there is Comixology and for newspapers there is Pressmart.
And then there is Mediology's Readwhere.com for any kind of publications—magazines, newspapers as well as comics—in any language.
Why Readwhere?
Started in 2012 by Gaurav Bhatnagar, Manish Dhingra and Mridul Kashatria, Readwhere is a marketplace of publications that enables publishers to digitise their content and deliver it in paid and free models via web, mobile and tablet devices to consumers in order for them to get the content at cheaper rates in comparison with print.
"The Indian publishing market is estimated to be around $4.5 billion of which digital reading will account for roughly 25 per cent in 2014. With the growth in e-reading and m-reading devices, the market is poised for greater growth in the years to come," said Bhatnagar.
However, educating the publishing community initially and building an eco-system around digital publishing was a difficult task, informed Dhingra, adding that the main challenges for them were around waiting and watching as the ecosystem, device penetration and the end customer matured.
Robust growth
As of now, Readwhere.com claims to have over 2,000 publications, including The Indian Express, Living Media, World Wide Media, Outlook Group, Arihant Publications, and Diamond Comics, on its platform. It is publishing content in 15 languages every night from across 250 cities in India. Now, the focus is on updating publications, especially magazines which involves a lot of visual elements, and adding more vernacular publishers to the platform.
The platform claims to have a unique visitor count of over 4 million and more than 50 million page views on a monthly basis. The mobile and tablet applications are available on iOS, Android and Windows 8 platforms.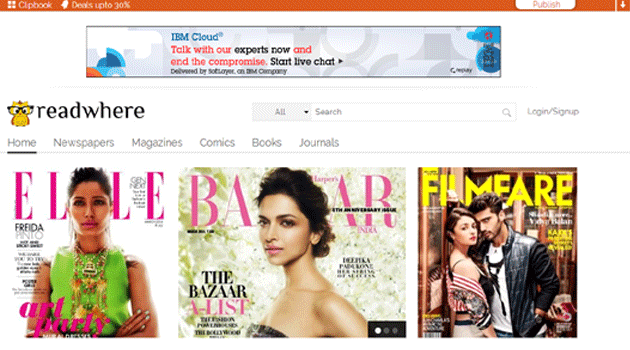 Upgrading the platform
Besides customer acquisition, there has been a lot of advancement on the technology front. It leverages the retina and super AMOLED displays of devices like tablets and smartphones by increasing pixel densities to their fullest for 3G and 4G-LTE networks. Readers who are on older mobile networks and slow internet connections still get a fast and decent experience with SD quality 'adaptable content formats'.
It has also come up with a 'clipbook' feature to help users clip their favourite articles. In addition, like other e-papers, it has some social features like tagging, sharing, and commenting, among others.
Revenue model and partnerships
There are three models to generate revenues: 1. The company charges about 10 per cent commission for every transaction that happens on Readwhere for paid content; 2. It runs advertising on free content; 3. It has added the pay-as-you-read model that allows users to pay for only those sections and articles that they read (it also offers a prepaid digital wallet for payments).
Apart from publishers, the firm has partnered with HCL for ME tablets and desktops, and Panasonic and Lava for mobile phones and tablets where the Readwhere application is pre-loaded on the devices.
The way forward
Headquartered in Gurgaon, the company has a team of 17 people, spread across technology, business & product management, content & business acquisition, quality assurance, HR and accounting. It is looking at increasing the team size as it captures new geographies.
After India, Readwhere is planning to expand to Southeast Asia and the Middle East. It is also launching a new advertising platform that would enable advertisers to leverage its local reach. Just like Facebook, the platform will allow advertisers to target platforms (web, tablets, mobile etc.), region, language, age and interest.
Now that the company has well passed the minimum viable product (MVP) stage and developed into a full-fledged offering, it is focusing on building a de-facto brand. It is also evolving algorithms to provide greater analytics to publishers so that their publishing process gains intelligence from digital data.
(Edited by Joby Puthuparampil Johnson)
---