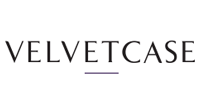 With an aim to bridge the online-offline gap in the jewellery market, Runit Shah and Kapil Hetamsaria bootstrapped Velvetcase.com in November 2012. While currently the site claims to sell 100 per cent certified jewellery from around the world at prices 30-50 per cent cheaper compared with retail, it wants to master in enabling users to try out jewellery pieces virtually—on a computer, tablet or mobile device. The company wants to be largely recognised for this service, similar to what men's garment brand Raymond is doing with its 'Made 2 Measure' concept.
Creating a niche
Taking the e-store route, the company wants to become the world's largest firm in 'made-to-order' fine jewellery and build a global luxury brand from India. The global fine jewellery market is presently worth $105 billion and is expected to grow to $182 billion by 2020, as estimated by McKinsey & Co. In India alone, the fine jewellery market is expected to be over $40 billion by 2015.
The business model of Velvetcase is quite similar to that of China-based Zbird.com, which has successfully built a business in the hybrid commerce model in the fine jewellery space. Zbird allows customers to search and select designs and diamonds they like and then enables them to walk into one of the several Zbird offices/stores to transact and get advice on their purchase from the company's staff. "In a similar fashion, Velvetcase is all about giving the customer what they want via our process innovation IP that will enable mass customisation in fine jewellery," said Hetamsaria.
While Shah is backed by 15 years of experience in technology and jewellery retail, his inclination has always been towards the creative aspect of business such as merchandising, high quality imaging and international brand alliances.
Discover online, transact offline
Since trust remains a crucial factor in buying jewellery—considering the large ticket size of the transactions—much of the discovery happens online while transactions take place offline. "Customers are comfortable looking at designs online, doing their research and short listing their favourites. For closing the transaction, they need to meet and speak to someone in person and take the buying decision forward," said Hetamsaria.
Claiming to partner with only specialists in their field, he added, "We partner and work with designers who have a unique identity and offer their best designs. One of them, for example, works a lot with gemstones while another one specialises in bracelets and cuffs." The company claims to have internationally acclaimed designers who currently cater to global retailers like Tiffany, Harry Winston, Tanishq, Zales and Saks Fifth Avenue, to name a few. Presently, it has a team of seven full-time professionals from the field of technology, jewellery, consumer retail, user experience (UX design) and supply chain, bringing the best of their experience from global firms like McKinsey & Co., Microsoft, General Motors and Dell.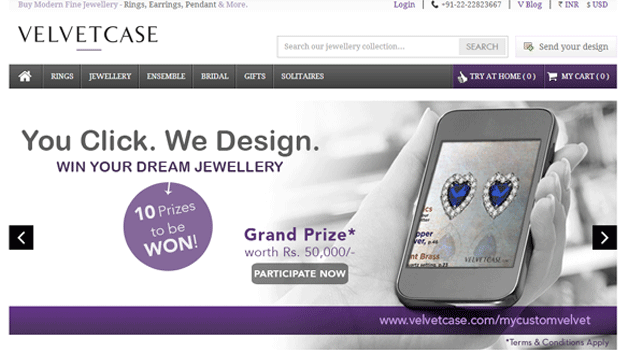 Challenges and competition
There are several challenges that need to be resolved when building a model around customised jewellery—starting from setting customer expectations, having a great depth of knowledge of jewellery manufacturing (to know what's possible and what's not), and having a great design and conceptualisation team. While Hetamsaria maintains that strength in manufacturing is critical in a customised jewellery business model, presently, the company outsources the jewellery from medium to large manufacturers.
Velvetcase is competing with Tiger Global Management-backed Caratlane, which was set up by Srinivasa Gopalan (an IT entrepreneur who was the founder and CEO of Lister Technologies) and Mithun Sacheti (of Jaipur Gems, which has stores in Mumbai, Chennai and Coimbatore). Other players in the space include K Ganesh and Accel Partners-backed BlueStone, which has also built a manufacturing model through 'made-to-order' manufacturing. It also allows end users to design and customise their wedding jewellery. The website also offers a live chat feature where visitors can directly get in touch with experts for their design needs and queries.
Online jewellery shopping seems to be catching up with Indian consumers opening up to the idea of e-shopping expensive items like diamond and gold jewellery. Maybe, designing jewellery with e-tools will help Velvetcase create a niche for itself.
(Edited by Joby Puthuparampil Johnson)
---