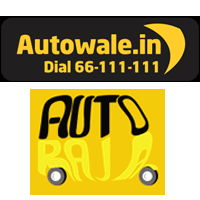 The Rickshaw Rising Challenge, a programme run by Shell Foundation to support early-stage businesses and organisations operating in the auto-rickshaw space, has awarded grants of up to $50,000 to three startups in India. The three ventures will also be supported by the business support programme, which includes identifying the challenges faced by the respective entrepreneurs and addressing them.
"India's rapidly growing cities demand safe, reliable and efficient public transport. The humble auto-rickshaw serves the mobility needs of millions of city folk. Yet the sector remains largely unorganised, with poor quality of service, poor safety and environmental performance, and low earnings for drivers," said Judith Pollock of Shell Foundation.
Here is a quick look at the three startups that won the challenge:
Autowale.in: Founded by IIT Kanpur alumni Mukesh Jha and Janardan Prasad. Autowale is a dial-in auto rickshaw service run by Pune-based Ubida Solutions Pvt Ltd. A commuter can call its number and book an auto an hour before starting and the three-wheeler will turn up at his/her place on time. Passengers only pay government-approved charges and one can even opt for weekly/monthly billing or online payment if you are a regular customer. In addition, users get GPS-tracked auto-rickshaws, well-behaved drivers and the right fare, claims the firm. The company won the first prize of $50,000 in grants and six-month's business support.
AutoRaja: Promoted by Aishwarya Raman and Anubhav Agarwal, this startup offers a dial-in auto service in Chennai. The company aggregates autos and also provides them with access to finance, healthcare and education. A customer can give a call on the phone number provided, and the startup will send him/her an auto-rickshaw. AutoRaja bagged the second prize of $25,000 and six-month's business support.
Three Wheels United: Promoted by Ramesh Prabhu from Bangalore, Three Wheels United (TWU) has developed a business model based on three principles - access to financial and social services, alternative sources of revenue and clean-tech for auto-rickshaw engines. TWU aims for financial inclusion for drivers, social security, driver-ownership of auto-rickshaws, higher incomes and positive environmental impact. TWU received the third prize of $25,000 and six-month's business support.
(Edited by Joby Puthuparampil Johnson)
---