How Ankur Capital is following a different path to impact investment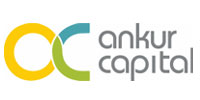 In 2010, J.P. Morgan estimated the potential capital need for impact investments (targeting the part of the global population earning less than $3,000 a year), which drive not just social impact but also financial returns, to be $400 billion to $1,000 billion over the next 10 years. Fortunately, over the last 20 years, the number of specialised commercial funds in the impact investing space has risen 10 times. Capital committed to impact investing via private equity style active managers alone has risen from $4 billion to $12 billion over the same period.
Promise for inclusive models
In India, one such social venture funds that invest in startup businesses is Mumbai-based Ankur Capital. The fund enables startups to impact low-income communities by backing entrepreneurs who have inclusive models that can lead to transformations in these communities. "When I started working as a mentor to social entrepreneurs, I realised the gap they faced as entrepreneurs was very large, especially in the impact space. Money was only one part of the challenge—long term and vested advisory was another one. That was the trigger to set up Ankur," said Ritu Verma, founding partner of the fund.

"If creating inclusive business can change the fact that 600 million people in India make less than $2 per day, then why not," said another founding partner Rema Subramaniam.
For its first fund, the team raised Rs 40 crore from multiple Indian and overseas investors, which it plans to invest in 18 to 20 startups over the next two years. "Our capital deployments are small, around Rs 50 lakh, and seed stage investing is all we do. Ankur provides flexible capital to startups that are suited to creating the biggest impact. We work closely with companies and look to bring in more capital or leverage other investors to do so," said Subramaniam.
Managing risks in social sector

Given the high risk involved in these types of investments, Ankur seeks for deal structures to mitigate or limit its risks, without weighing the entrepreneur down too much. "Support structures for entrepreneurs are like incubators; P2P coaching networks and government guarantees can be leveraged to further mitigate risk," she said.
The fund does not invest in paper plans or power point presentations. To qualify for investments, startups need to be incorporated (one to three years of on-ground operations), have a business plan and should have successfully completed first sales. In short, they should have a proof of concept.
"We are interested in business models that remove inefficiencies in supply chain, technology and market linkages that directly impact low income community participants. We are keen on funding companies that create direct employment in low-income communities especially ones that create alternative and higher wage options," said Subramaniam.

"We look for fair engagement and equitable participation of these communities in such ventures. We actively seek business models that invest in skill development, health and education—longer-term income enhancing 'infrastructure' for low income communities," added Subramaniam, who also provides financial and technical support to create sustainable and scalable ventures.
Providing hands-on support
The fund helps startups in recruitment, operational processes and business development. It also acts as a strategic sounding board for the startups and while the fund does not claim to have all the answers, it can connect entrepreneurs to networks that might have the solutions.

The key members of the fund include Subramaniam who has three decades of experience in building and scaling operations across various sectors like financial services, education, IT, packaging, among others, in India; Verma who has over a decade of investing and operational experience across various sectors and her assignments include deal sourcing, due diligence, M&A target identification in renewable energy, health, agriculture, and materials; Kushagra Merchant who has over seven years of experience across management consulting and IT addressing issues like housing and drinking water challenges faced by lower-income groups, among other roles, in companies including Tapas India Foundation, Accenture's management consulting division and Monitor Group.
Portfolio companies
To date, the team has made three equity investments. These include:

PBK Waste Management's brand Daily Dump: provides easy-to-use home and industrial composting products and promotes composting at home or institutions to reduce garbage being transported to landfills by using back-end production of rural potter communities in Andhra Pradesh.
Crop-In: a cloud-based ERP and business intelligence platform that provides monitoring and real-time feedback from large buyers and agri-experts (instead of local mandis) through a mobile-based farm management solution.
ERC Eyecare: provides access to low-cost, high-quality treatment in far-flung geographies through its hub-and-spoke model, reaching out to interior villages.

"The businesses of these companies have grown with the help of capital and attracted partnerships that will help them in the long term. The business model, market, etc. have all been an integral part of our screening criteria. But if I had to pick two reasons as to why we picked these businesses it would be impact and the entrepreneur," revealed Subramaniam.
As of now, the fund is evaluating a few healthcare, BPOs and agri-tech companies, some of which are likely to close in a month. "We are creating a model that can be replicated by many in creating a change as well as making money out of it by not just providing capital but also giving hands-on support. By 2016, we will have about 18-20 companies in our portfolio," she said.
How's Ankur different?
Among other impact funds, Artha Platform—a portal dedicated to building relationships between impact investors and donors, and social entrepreneurs and capacity building support organisations—has invested about Rs 15 million in 65 enterprises across retail, finance and energy, among others.
There are also foundations which fund people from the downtrodden strata of the society to make them financially stable. For instance, Mumbai-based Vandana Foundation has funded more than 2,500 women to start-up in Yavatmal and Wardha districts of Maharashtra, where a wave of suicides among cotton farmers is leaving thousands of debt-ridden families on the brink of starvation.
But, Subramaniam claims that through Ankur, she wants to create a 'rubber stamp' of best ways to approach social impact investment, which can also prove that it can be financially rewarding. "Impact investing is complex as there is much beyond writing a cheque. It needs a 360 degree change in the working of the company to make it more scalable global entities. The idea of Ankur is also to change the way impact investments are approached and imbibe that they can be profit making. This way, we also want to encourage more and more corporates to engage in such investment," she said.
(Edited by Joby Puthuparampil Johnson)
---