Online sales of physical goods to grow to $8.5B in 2016 from $2B in 2013: Accel Partners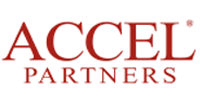 Women-influenced online sales in India will grow 5x in the next three years, mainly due to growth in the supply of women-specific categories like jewellery, lingerie and motherhood products, according to Accel Partners' India E-commerce Report 2014. As per the report, 35 per cent of online GMV (gross merchandise value) in 2016 will be influenced by women.
Online shopping of physical goods in India will grow to $8.5 billion in 2016 from just $2 billion in 2013. It excludes travel, ticketing and food ordering. The number of online shoppers will more than double to 40 million in 2016, the report said. Accel's report also found that users are becoming more comfortable buying higher-priced items online.
Last year, there was a significant jump in average order value as there was a penetration of new categories like jewellery and home decor. During this period, the GMV of online fashion category doubled, and it will see a growth of 400 per cent in the next three years.
"With increasing order values, we see an uptick of EMI payments. Interestingly, third party wallets have a strong value proposition and will be quick to become popular, similar to China," the study said. With most e-commerce firms launching their wallets, third party wallets will become a significant alterative to COD in the coming years.
Accel said Indian e-commerce market will start maturing and display characteristics similar to China, which traditionally has higher conversion rates. It is mainly because of a significant jump in order value last year, as there was penetration of new categories like jewellery and home decor. The report said average order value will increase to Rs 3,600 in 2016 from Rs 1,860 in 2013.
Potentially, 40 million shoppers in the age group of 19-24 will start spending online. As many as 200 million Indians will come online in the next three years, majority of who will use smartphones to shop online. Mobile shopping will increase from 4x in 2013 to 24x in 2016.
The e-commerce report also found that Tier 2 cities are growing faster than Tier 1 cities in terms of e-commerce adoption. Top three e-commerce cities are Delhi, Bangalore and Mumbai, followed by Pune, Hyderabad and Chennai.
(Edited by Joby Puthuparampil Johnson)
Comment(s)