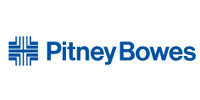 NYSE-listed technology solutions provider Pitney Bowes has announced that the Pitney Bowes Accelerator program will incubate software startups in India. The program is a part of IT industry body National Association of Software and Services Companies' (NASSCOM's) 10,000 Startups initiative and will kick off on May 1, 2014.
As part of the program, Pitney Bowes will focus on startups that leverage software for mobile, data analytics, location-based services, and e-commerce management. Selected startups will have unlimited access to Pitney Bowes' software, application programming interfaces (APIs) and data for the duration of the program.
Training, technical and business guidance and mentoring will be provided to the startups from Pitney Bowes engineering and innovation leaders, and from software industry experts. In addition, startups will also be networking with prospective investors.
"We look forward to working with the smartest and most creative engineers and developers at Indian startups via Pitney Bowes Accelerator program. Open platform collaboration will inspire software development that speeds innovation and fosters business growth," said Manish Choudhary, VP, worldwide engineering, Pitney Bowes Inc.
Pitney Bowes provides technology solutions for small, mid-size and large firms that help them connect with customers to build loyalty and grow revenue. Many of the company's solutions are delivered on open platforms to best organise, analyse and apply both public and proprietary data to two-way customer communications. According to the company, over 1.2 billion people around the world today are using Pitney Bowes' location intelligence solutions when they check in or use location-sharing features on major social media platforms.
NASSCOM had started the 10,000 Startups initiative, aimed at incubating, funding and supporting 10,000 technology startups in the country over the next ten years in March 2013. Started with support from companies like Google, Microsoft and VeriSign, the initiative aims to incubate 10,000 startups and facilitate funding for those through partnerships with some of the leading incubators/accelerators and angel networks in India. The initiative will also extend support to incubators/funding partners in the form of industry connects and co-working infrastructure, as well as startup kits including hosting credits and other technology & business tools valued at more than $25,000.
In the long run, the move will facilitate over 7,000 startup events like hackathons, investor road shows and best practices workshops across 30 cities. Tech talks and white space discussions will also be held to help young entrepreneurs identify global technology trends and needs. Apart from Pitney Bowes, other partners of this programme include Chennai Angels, Harvard Angels, Hyderabad Angels, Indian Angel Network, Mumbai Angels, Silicon Valley Bank Accelerators, 91Springboard, IAN Incubator, Kyron, Microsoft Accelerator, TLabs, The Hatch, The Morpheus and Venture Nursery.
Earlier this year, Target Corp had launched an accelerator programme in India to help early-stage startups develop ideas that could improve the retail giant's business and the broader retail industry. Called Target Accelerator Program, it will focus on broad themes, including mobile, content, social, search, data and analytics. Through this four-month immersive programme, Target Corp will work with technology startups to help them develop their transformative business ideas by providing them access to mentors, tools, resources and operational support. The company had also picked five startups operating in different sectors for the initial batch (read here for more).
---