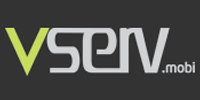 Mumbai-based mobile advertising exchange Vserv.mobi has launched a data augmented mobile Real Time Bidding (RTB) platform. According to the company, the platform will bridge a value gap across emerging markets as it enables RTB for its customers on both the demand and supply side of its exchange. With the platform, advertisers will gain reach across 1.5 lakh plus apps and sites including premium full screen ad inventory to target specific genres and serve ads based on location, while developers will benefit from lift in global monetisation.
The platform will provide advertisers substantial reach while allowing them to selectively target and bid for specific clusters of audience. Additionally, developers in emerging markets gain access to global RTB demand, which will maximise their mobile advertising revenues by auctioning each ad request to the highest bidder.
"With the introduction of audience data powered RTB on our ad exchange, we are further strengthening our product offering for high growth emerging markets. The RTB platform combined with our flagship products - AudiencePro and AppWrapper, give us a strategic advantage to maximise the mobile advertising opportunity for the entire ecosystem. As advertisers look to target the next billion consumers, our RTB enabled exchange will help them leverage the power of programmatic buying, while eliminating the learning curve and risk that comes with it," said Dippak Khurana, CEO and Co-Founder, Vserv.mobi.
"Additionally, developers can tap into real-time demand across the globe, which maximises their eCPM. Along with our key partners like Smaato, Nexage, MoPub, and PocketMath, among others, we are well positioned to lead the programmatic wave across emerging markets," he added.
According to the company, key capabilities of the RTB platform include:
Advertisers gain access to high volumes of rich media inventory through real-time, programmatic buying even with minimal to no understanding of the RTB platform. They can also target desired audience groups and bid only for those specific audience segments. In addition, the 'Vserv bidder' connects with its audience targeting platform AudiencePro and leverages Big Data capabilities of its exchange for supply forecasting, price landscape and return on investment (ROI) optimisation models.
Developers leveraging Vserv's monetisation tools like AppWrapper and SDKs across operating systems can now maximise monetisation for their inventory through auctioning each ad request to multiple demand partners from around the globe, including Vserv's direct advertisers.
The platform supports OpenRTB 2.1 industry standard for seamless integration into both DSPs and SSPs. It also supports MRAID compliant Rich Media ads, VAST enabled video ads and iAB ad specs with category mapping. Key demand and supply partners already live on the exchange include MoPub, Smaato, Nexage, PocketMath, Lifestreet, and Go2mobi, among others.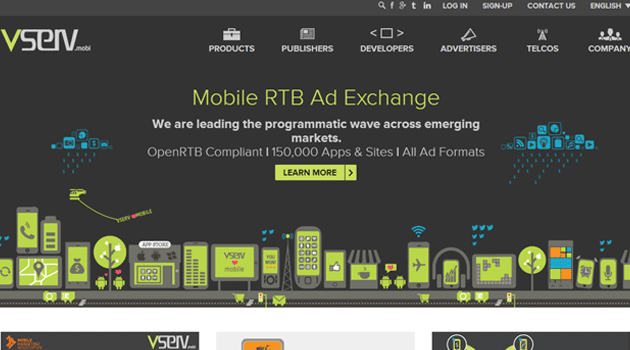 Founded in January 2010 by Khurana along with Ashay Padwal, Vserv claimed to have registered 256 billion ad requests in the financial year ended March 31, 2013. In its global territory, India is the biggest market with 33 per cent share, followed by the Middle East and Southeast Asia (14 per cent each). In July 2011, the firm had raised $3 million in Series A funding from IDG Ventures. The Mumbai-based company also has offices in the US, the UK, South Africa, Dubai, Singapore, Indonesia, Malaysia, Thailand, Philippines and Vietnam.
Last November, Vserv launched a new version of its flagship product AppWrapper, an independent platform for Android app developers that automate the integration of multiple software development kits (SDKs) without any coding effort. A few months before this development, Vserv partnered with Yahoo for mobile monetisation across Southeast Asia. This will enable advertisers to use the audience targeting capabilities of Vserv's network for advertising on Yahoo's mobile inventory.
---