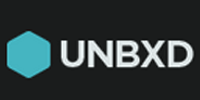 Bangalore-based Unbxd Inc, which offers a product recommendation platform for e-commerce companies, has entered into a partnership with Getit Infomedia's managed marketplace to enable small and medium businesses to sell their products online getitBazaar, to enhance customer experience and improve discovery for the latter's sellers' products.
As part of the partnership, Unbxd will manage search across all getitBazaar properties on the web, mobile, voice, and social etc. The integration is now live on 'Ask Me 0 4444 4444 44', which helps agents manning the service find the right products from getitBazaar's base of 10,000 plus sellers and over 50,000 products. As getitBazaar scales up and reaches targeted numbers of more than 2 lakh sellers in the next couple of years, search will become more important across channels. Note that the partnership is live only on the 'Ask Me' service as of now, and will be extended to other channels soon.
"getitBazaar believes in building an ecosystem for e-commerce to drive scale, efficiencies, market understanding and technology capability which will be available to all sellers (big and small) across the country. Unbxd has a new approach to 'e-commerce search as a service' and is focussed on building expertise and buyer preferences that can now be leveraged by all our sellers across channels," said Kiran Murthi, CEO, getitBazaar.
Getit Infomedia offers services across print, online and voice media and is present in more than 35 cities in India. It is backed by Malaysia's Astro (as a strategic investor) besides VC investor Helion Venture Partners, and had earlier acquired Infomedia Yellow Pages and Ask Me from Network18 group. It also added a new monetisation channel with the launch of its online managed marketplace getitBazaar.
Last month, getitBazaar had joined hands with 99labels.com, an online private sales portal, to launch a new service called Deal Guru. Launched as a new microsite dealguru.getitbazaar.com, the service collects product deals across categories from SMEs and brands across the country so buyers can find a large variety of deals to choose from in one place. The company is also promoting these deals on its portal, as well as distributing them through its partners including telecom vas services, media partners and its own 'Ask Me' call center.
Unbxd was founded in October 2011 by Pavan Vilas Sondur (CEO) and Prashant Kumar (CTO). The startup offers a SmartEngage platform that helps e-commerce sites increase sales by recommending the right products to visitors. This platform is useful for product and category managers, and marketers at e-commerce companies who want a greater degree of control over their search and navigation experience as well as a higher level of personalisation across their websites. The platform tracks online shoppers in real time and powers e-commerce sites to deliver personalised shopping experiences to their visitors.
In Oct 2013, the company had raised $2 million in Series A round of funding IDG Ventures India and Inventus Capital Partners. As part of the deal, Venkatesh Peddi from IDG Ventures and Rutvik Doshi from Inventus had joined Unbxd's board. Prior to that, it had raised an undisclosed amount in funding from Indian Angel Network.
"Relevant and personalised site search has helped a number of our clients deliver a more engaging and unique shopping experience. We are confident that with Unbxd's 'Intelligent Search', getitBazaar will also see a rise in conversions and customer loyalty across all their properties," said Sondur.
---