Flipkart re-enters large appliances segment, starts with television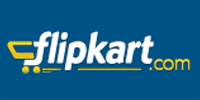 India's largest consumer e-commerce player Flipkart announced its re-entry into the large appliances segment with the launch of televisions. The company had earlier started the large appliances category but later discontinued it.
"Large appliances is a huge market in the country. With this launch, we look forward to delighting customers with a large selection, competitive prices and an exceptional post-order service experience. We will be adding many more products and verticals in the coming months," Kalyan Krishnamurthy, SVP - Retail, Flipkart.com said.
Customers can avail options like Cash-on-Delivery, 30-day replacement policy and in-a-day delivery guarantee. The firm has also provided some value-added services like product exchange, scheduled delivery and exhaustive buying guide for this category.
Presently, this category is available to shoppers in Mumbai, Delhi and Bangalore and will soon scale up to other cities.
Flipkart had been selling consumer durables including televisions, refrigerators and washing machines but discontinued it around one year ago. It was partly to do with shipping costs of the as also products returns especially for cash-on-delivery transactions. Flipkart, which had previously acquired and shut electronics e-tailer LetsBuy, however, continued to sell small appliances.
The launch of its marketplace last year now lowers the load of selling high value products such as large appliances through the platform by roping in other vendors. Such an option allows consumers to choose from say their neighbourly electronics vendor.
Notably, almost all the televisions launched on the site are offered by W S Retail, previously the in-house vendor of Flipkart.com. After the marketplace was integrated to the platform, W S Retail is now one of the many vendors who sell through the site.
The company spokesperson said that the firm plans to incorporate other sellers in the television and large appliances category going forward. Flipkart is one of the heavily-funded e-commerce companies in India with its total investment standing at $540 million. Last October, the firm raised an additional $160 million in fifth round of funding started in July last year, from new investors, including Belgium-based Sofina, US-based Morgan Stanley Investment Management, Dragoneer Investment Group and Vulcan Capital (founded by Microsoft co-founder Paul Allen), along with participation from existing investor Tiger Global. Flipkart Pvt Ltd, a Singapore-based holding firm, had previously raised $200 million from existing investors Naspers Group, Accel Partners, ICONIQ Capital, and Tiger Global in the first tranche of the group's fifth round of external funding.
Earlier this month, Flipkart.com had announced that it hit $1 billion revenue run rate in GMV (gross merchandise value), one year before its target.
Stats
Meanwhile, the company has shared some more statistics about the platform. It has a registered user base of 17 million with daily visits of 3 million. Its technology enables 1.5 lakh shipments/day and the comp any has a team strength of 10,000.
The firm has also disclosed that it has a total of 3,000 sellers or vendors on its marketplace. Flipkart has on-boarded 50 sellers who were selling books, media and consumer electronics, when it opened its site to others one year ago.
Comment(s)